Article
Scientist Profile: Gavin Emmons, Wildlife Biologist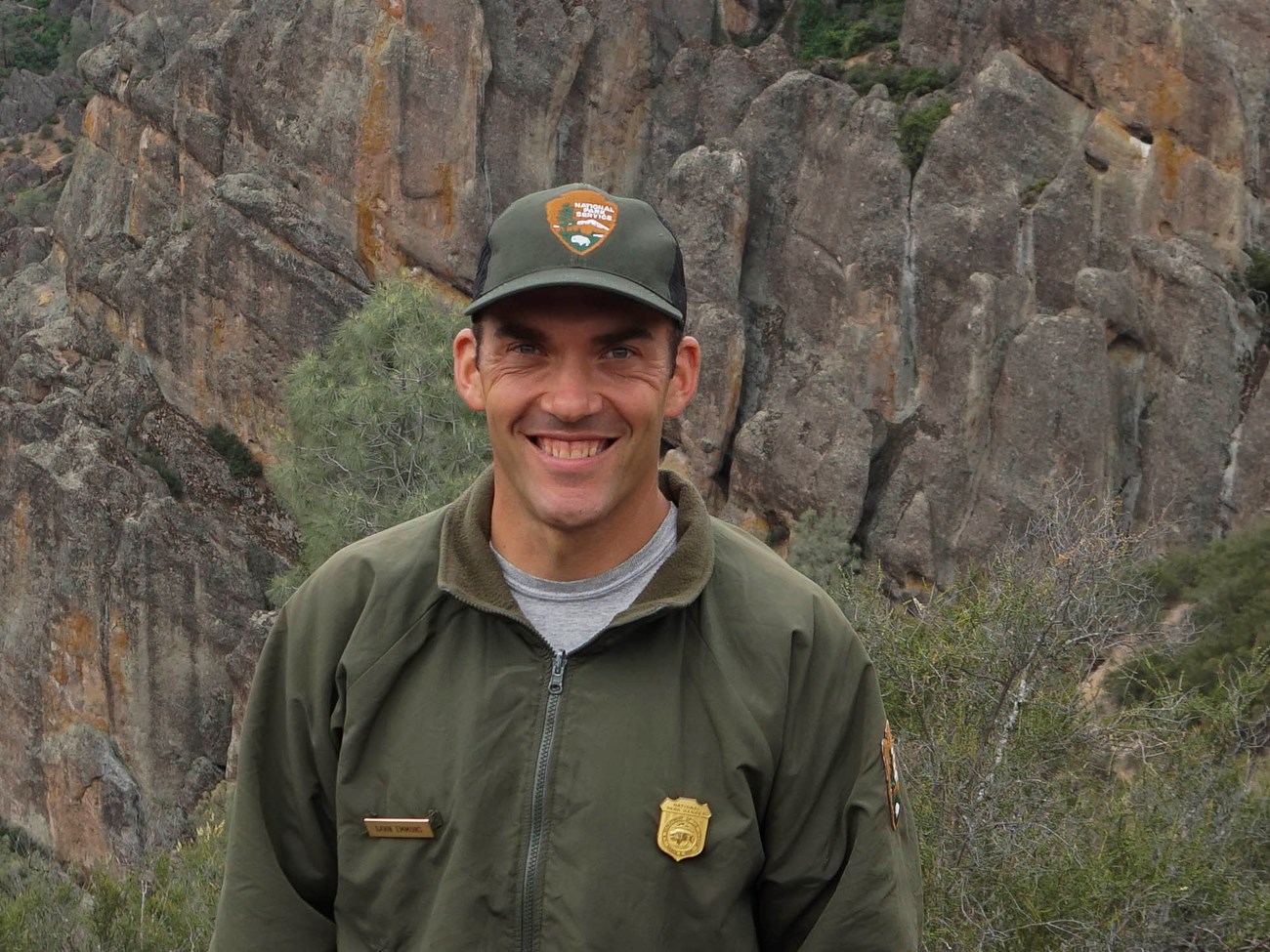 On Finding Wildlife Biology...
"When I was a kid, my twin brother and I always had a passion for rooting around for wildlife. My dad worked at Powell's Books, and one thing that we found really exciting was getting field guides to different types of animals and stuff. So I always had this fascination with the natural world. In college, I decided to try out learning more about the way that human systems, people, and social groups interact, so I studied sociology and anthropology. After college, I did a lot of environmental and outdoor education work. I eventually landed an Americorps position at Carlsbad Caverns National Park in Southern New Mexico, which had a large focus on biology. Then it just clicked: I always loved doing biological stuff as a kid, and I realized I wanted to pursue it for work. I enjoyed outdoor and environmental education, but it wasn't quite the calling that working with wildlife was for me. I did a number of different things at Carlsbad, but more and more gravitated towards working with birds.
At Pinnacles, I was hired initially to do raptor monitoring in 2003. But the year after I got to the park, the condor program started. So since then, I've worked as a condor biologist during the off season."
On Studying Birds...
"Of course, one thing that my brother and I were really interested in as kids was dinosaurs. So, to be able to make a living studying living dinosaurs is pretty sweet. They fly, they have feathers-they're just so cool on so many levels.
"There's a lot of charisma, personality, and interesting behavior that birds exhibit. With raptors, you can learn all sorts of stuff just watching from a distance: how a pair interacts, how they set up their territory, how they raise their young and interact with them, the kind of food that they're bringing them. You see these intimate moments in their life that very few people ever get to witness, and that always feels special. Other times, I'm doing falcon nest entries, where we're trying to get blood samples for genetics work or look at rodenticide exposure. It's amazing to have that opportunity, too.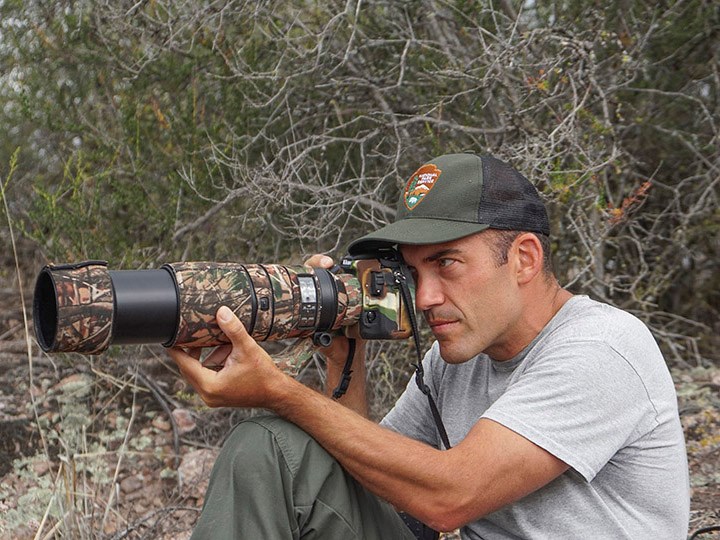 "I also like that birds elicit such a strong emotional reaction in people. It's a powerful group of animals to connect people with the environment. There are birders everywhere that use it as a window towards having a broader appreciation for the world around them. Working with birds has certainly provided that for me in some pretty significant ways. I've also done overseas work with birds, and it's been amazing to explore the world from that focus. "
On Life as a Pinnacles Wildlife Biologist...
"There's hardly a day that goes by where I don't feel like I've pulled a fast one on someone, that I get to follow this passion for a living. I would be doing this kind of stuff where I watch birds and go hiking on my own time. So I don't find often that there's really much to balance out at all. It really feels consistent in terms of coming from a place of love and passion for the resources."

"My wife Alacia is also a wildlife biologist at Pinnacles, and most of the time it feels like a dream come true: living in this beautiful park, sharing the experience with somebody that's also very passionate about it. "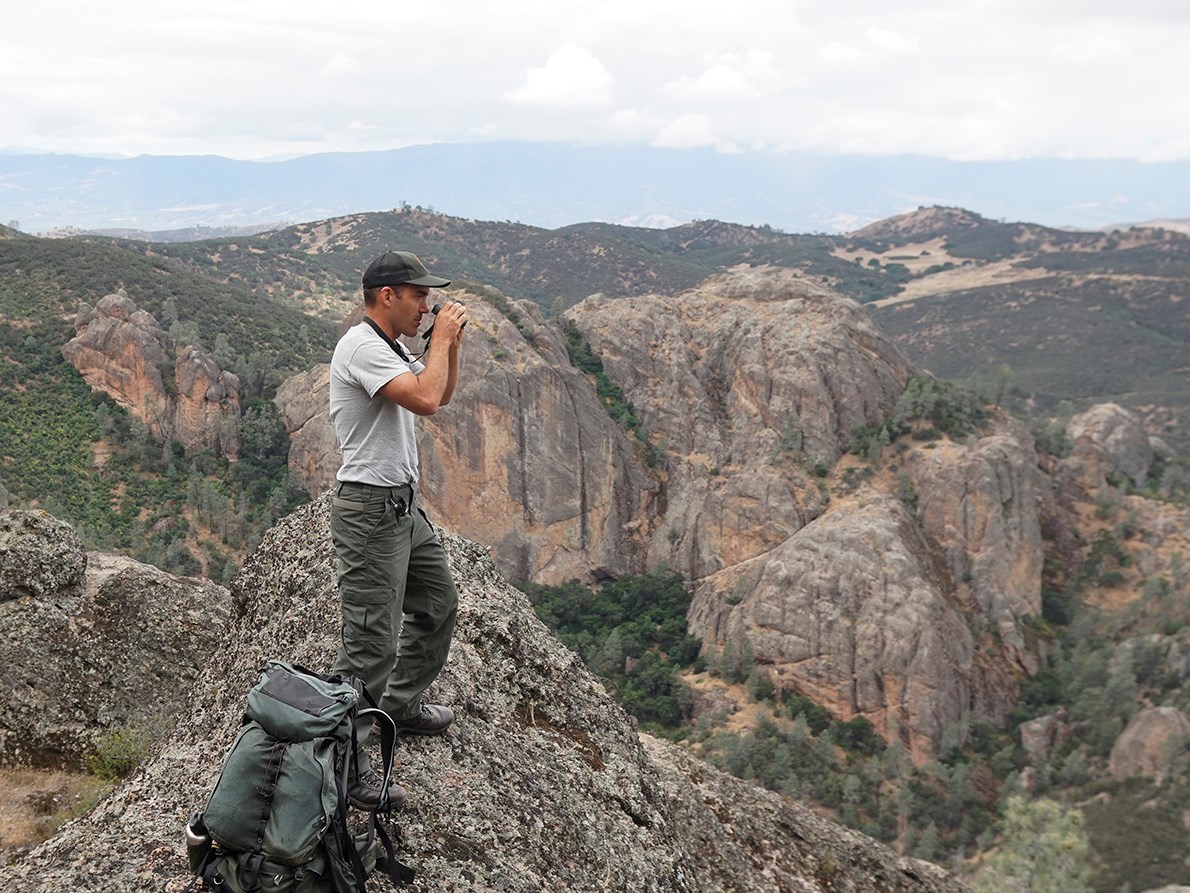 "I would say one of the harder things working as a biologist is that you have this strong passion for natural and wild places and processes, but recognize that things aren't really getting better for the natural world. Species are going extinct and different habitats are crashing, and largely that has to do with things that people do. Whether that's through habitat fragmentation, conversion to urbanized areas, or just too many people in the world consuming too many resources. So that is always frustrating. It's important to have people that have strong institutional knowledge and passion that can try to fight back to the extent that they can. Or who can inspire people to feel that passion too."
On the Intersection Between People and the Environment...
"I certainly feel that the education I had through sociology and anthropology has proven really useful. Given the work that I do—this interface between people and the environment, and trying to manage for that—it is really useful to have some skill with people and an understanding of how people think and do things.
"A lot of scientists have this sense that if we just have enough good data, that will influence policy on its own. But sometimes you can have the best data possible, and it will be ignored on a regional or national level with politics. Of course you want to have some credibility with science, but what really matters in addition to that is an emotional connection with people. That is what really gets people to care about natural resources.
"I certainly like to share different facts about raptors at Pinnacles with people. Like that prairie falcons at Pinnacles have the largest nesting concentration of the species known in National Parks in the country. They're not just random birds, they have a particular significance tied to this place. "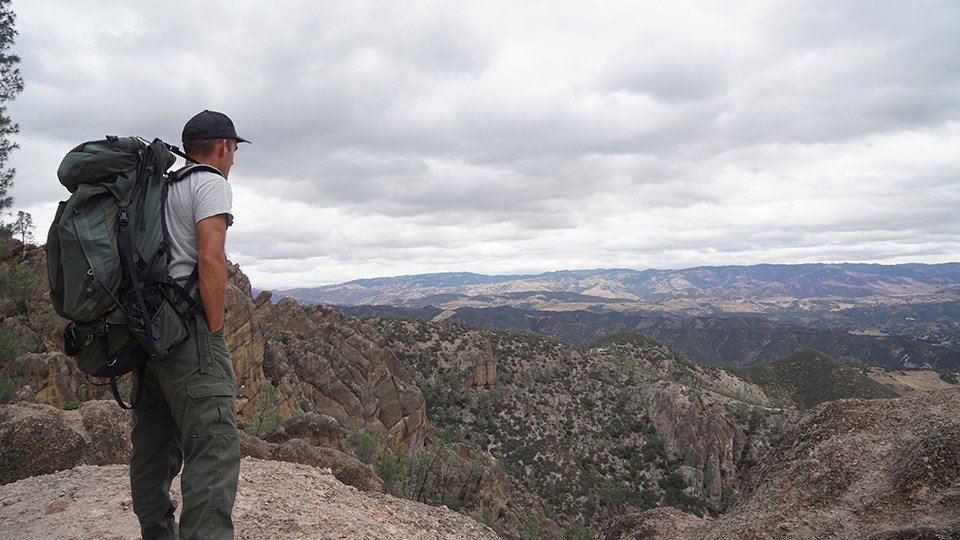 "I think what people remember is the beauty of a place. They tend to hold that with them, even if they don't remember some of the specifics of the science. So I like to give people the more detailed information, but I definitely like to impart upon them that birds are beautiful, fascinating organisms with an important role to play in the bigger picture. And fortunately, I live in a place and do work that makes that fairly easy to do."
Interview and profile by Maritte O'Gallagher, July 2018.
Last updated: January 20, 2021