Garfield Reflects On Veterans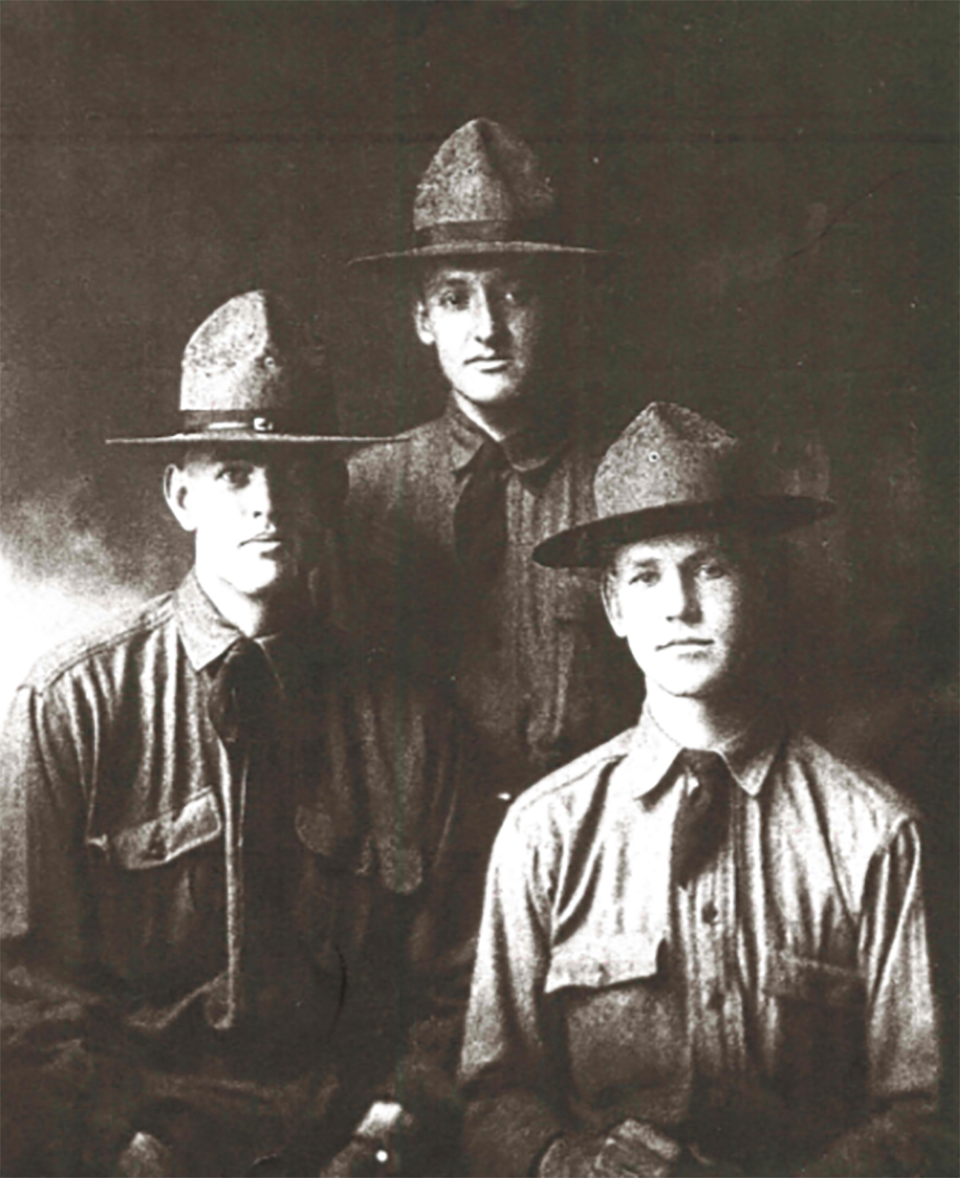 American veterans of every conflict have sought ways to honor their service, set aside significant anniversary dates, and hold reunions in memory of their fallen comrades and to enjoy fellowship with one another. James A. Garfield was an active member of several veterans' organizations, and was a vocal supporter of the monuments, statues, and pension acts for which his fellow veterans advocated.

In a speech he gave at the dedication of the Soldiers' and Sailors' monument in Painesville, Ohio, he spoke to the realities facing many of his fellow veterans. The dead of war had, by this time, been given a special day, which we now celebrate as Memorial Day. Veterans Day however, honors the soldiers who survived the wars in which they fought and, for good or ill, spent the rest of their lives dealing with the effects of their service. Describing to the crowd gathered on the square in Painesville, Garfield asked them to imagine specifically what had been asked of Americans before going to war; "[...]'I ask you to give up health and drag yourself, not dead, but half alive, through a miserable existence for long years, until you perish and die in your crippled and hopeless condition. I ask you to volunteer to do that,' and it calls for a higher reach of patriotism and self-sacrifice; but hundreds of thousands of you soldiers did that."

The tragic, bare, honest truth of his statement struck a chord within the hearts of his fellow veterans of the Civil War, and still rings true today with many combat veterans. James A. Garfield had a knack for cutting to the heart of an issue and describing it accurately and astutely. It was this quality that made him a popular professor among his students at Hiram, many of whom followed him from the classroom to the battlefield forming most of Company A of the 42nd Ohio Volunteer Infantry. His counsel and voice were sought out and carefully studied by other veterans groups and of the many groups of admirers who came to Mentor, Ohio to hear him speak; many were his Civil War comrades.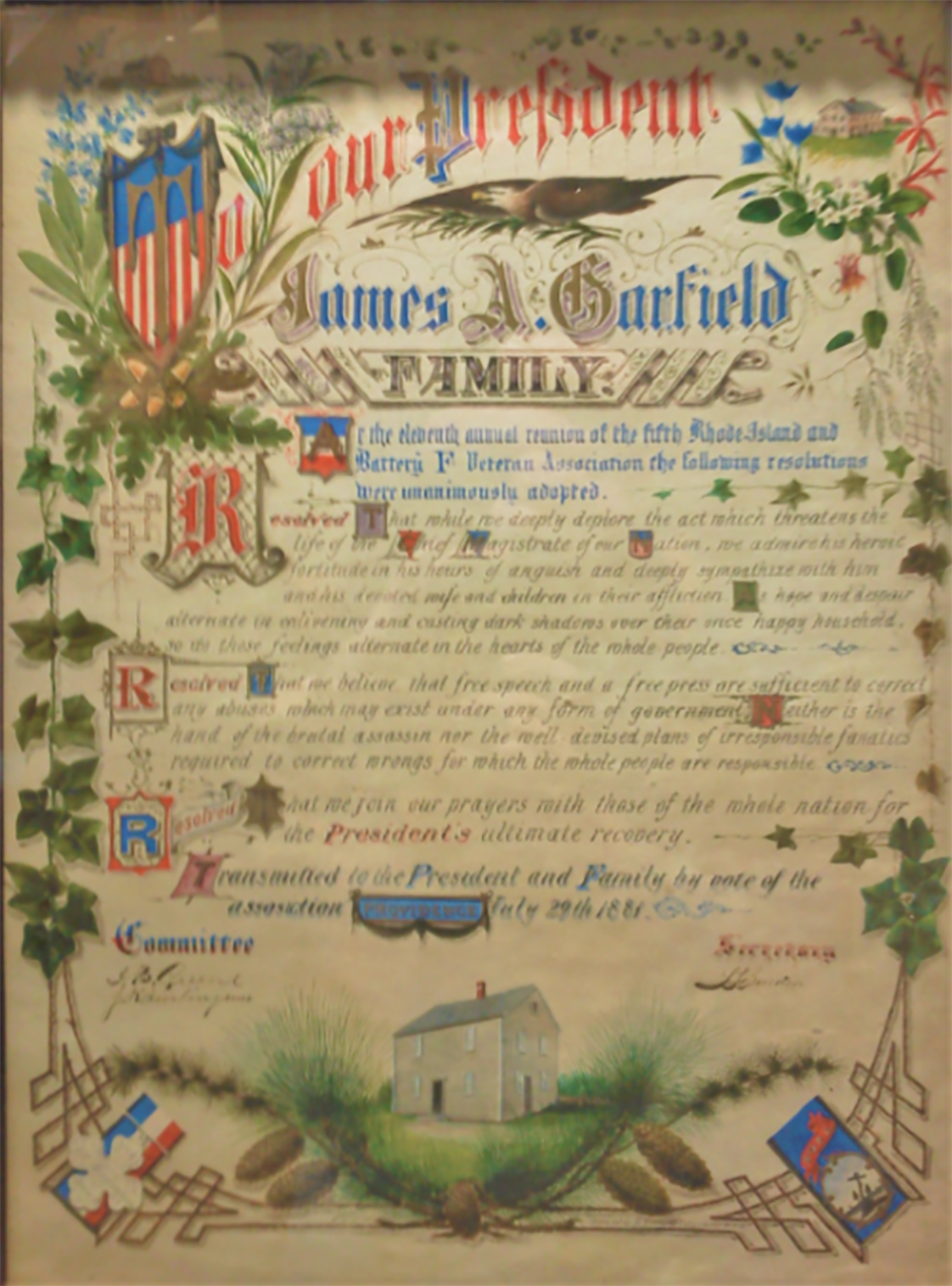 When James A. Garfield passed away, his fellow veterans grieved the loss not only of a president, but as a brother with whom they had fought in the War of the Rebellion. Many groups issued declarations of mourning in his honor. Take a moment to look at the proclamation on display near the Theater entrance in the Visitor Center for just one example of how veterans mourned his death.

Garfield's diaries are full of reference to meetings with comrades, whom he continued to refer to by their wartime rank well after they had taken off the uniform. It is fitting that on Veterans Day, the National Park Service and staff of James A. Garfield National Historic Site in particular recognize the faithful service of the men and women who fought on behalf of the United States.

On Sunday November 11, 2018, the United States will celebrate Veterans Day. The National Park Service is waiving fees for all veterans on this day. The 11th of November was made a Federal Holiday in 1926, and the symbolic date was chosen to honor the end of the First World War, and this year will mark the first 100 years since the end of World War I.
Last updated: November 10, 2018