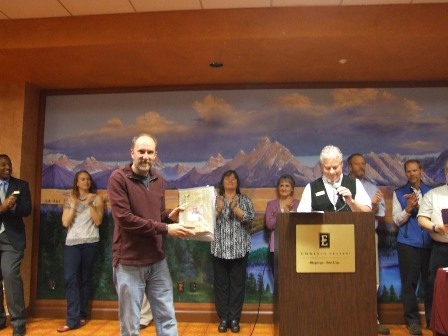 Saguaro National Park was honored with the Paul Gleason Memorial Keeper of the Flame Award at the National Park Service Intermountain Regional (IMR) Visitor and Resource Protection Leadership Training in Albuquerque, New Mexico on February 11, 2015.
This regional award recognizes an IMR program that has exhibited exemplary planning, management, leadership, implementation, intra-divisional and interagency cooperation in regards to managing a wildland fire management program, specifically while managing an active wildland fire.
Saguaro National Park was recognized for its successful management of the Deer Head and the Jackalope Fires during the 2014 fire season. Although both fires were started by lightning and within the Saguaro Wilderness, fire managers carefully evaluated each fire on their own merits to determine the most appropriate and efficient management strategy.