Ft. Atkinson State Historical Park
In honor of the 50th anniversary of the National Trails System four special dogs, the Lewis and Clark Pups, will travel in the paws of their ancestor Seaman, dog of Meriwether Lewis. The pups will travel more than 3,700 miles to complete their mission to commemorate and protect the Lewis and Clark National Historic Trail. As they make their stops they will be reporting back in on their adventures. Follow Rocky, Harper, Dakota, and Keelie on their adventures on the
Newfie News Blog
.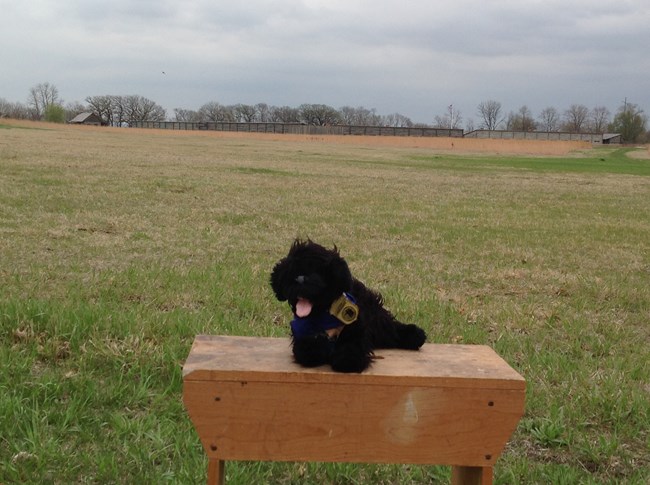 What a day on the bluff— the Council Bluff at
Fort Atkinson
! This site is where Lewis and Clark had their first meeting, our first council, with the Oto and Missouria tribes. At the suggestion of
William Clark
, a fort was established here in 1820.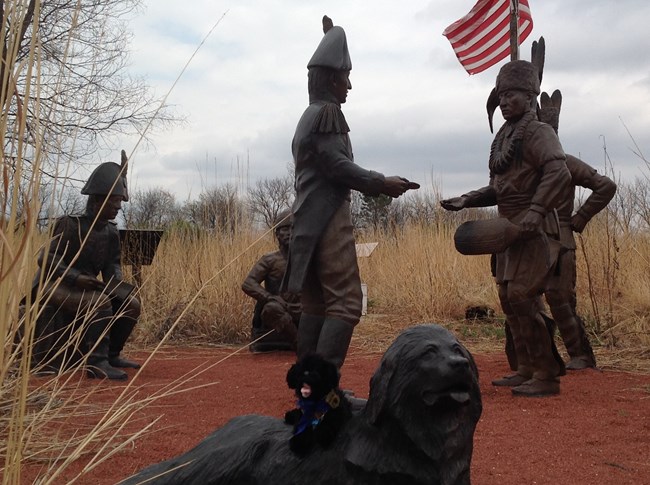 What a cool place to visit. I saw the statues of the "First Council" and sat by my ancestor, Seaman.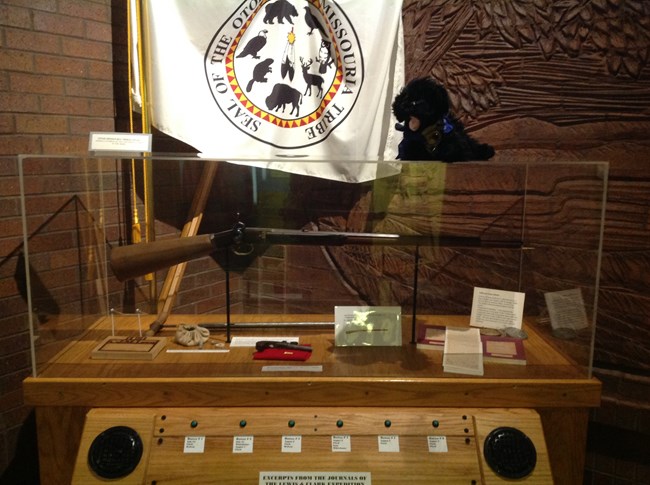 In the museum I saw a replica of the air rifle that Meriwether Lewis carried.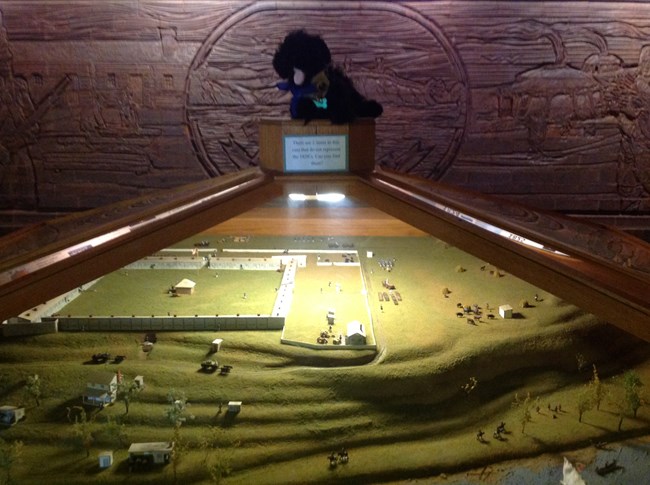 I also saw a model of the fort—the original was really big—the largest in the west during the 1820s.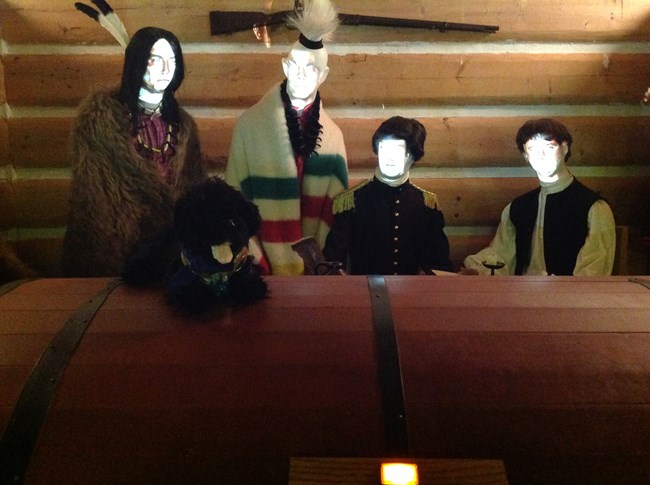 I also sat near four men when they were discussing the "Treaty of Friendship" with Colonel Henry Atkinson. This treaty was with the Pawnee and they didn't seem to mind me listening.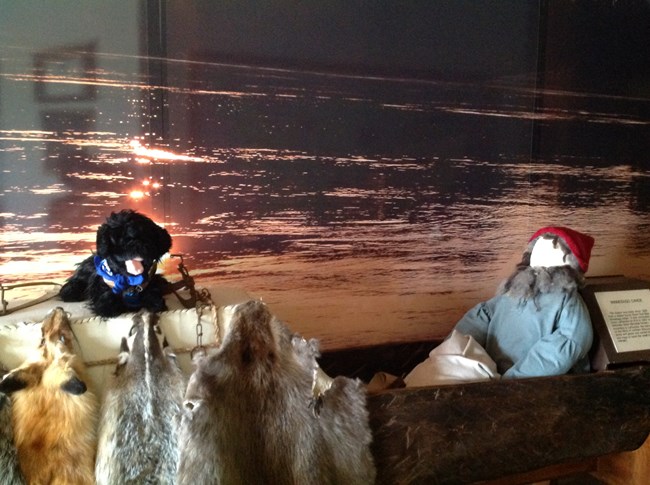 I even got to ride on a canoe while it was floating down the river. It was only a big picture, but it seemed real! The fur trapper had all kinds of furs that I could sniff—mink, raccoon, beaver, fox and even a skunk! I guess humans like to touch them, and that is ok here!
Fort Atkinson is celebrating a "Bicentennial Year" focusing on the War of 1812. They have a display from Canada which tells the story of how the British fought the war. here is also a display from the United States Naval Department telling about how the United States fought the war. At the end of my visit, I was able to run on the prairie. It was great, and I could see the big fort in the background.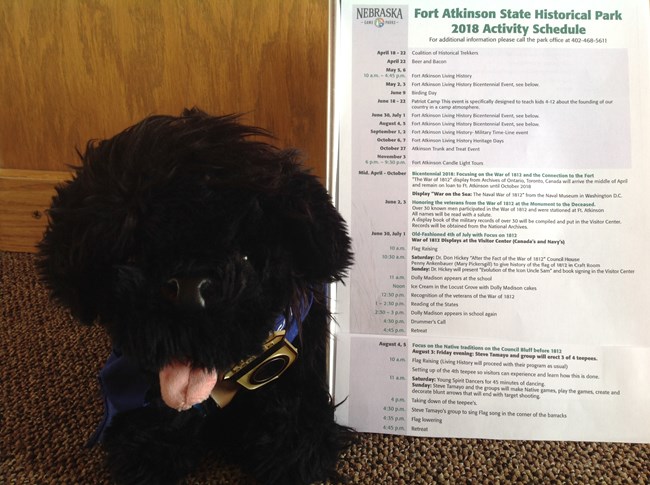 I had a wonderful visit at Fort Atkinson. They took one picture of me with their schedule, so hopefully you can come to visit.
Learn more about Fort Atkinson State Historical Park:
Website
Facebook
Learn more about the Lewis and Clark National Historic Trail:
Website
Facebook
Instagram
Newfie News Blog
Last updated: May 18, 2018