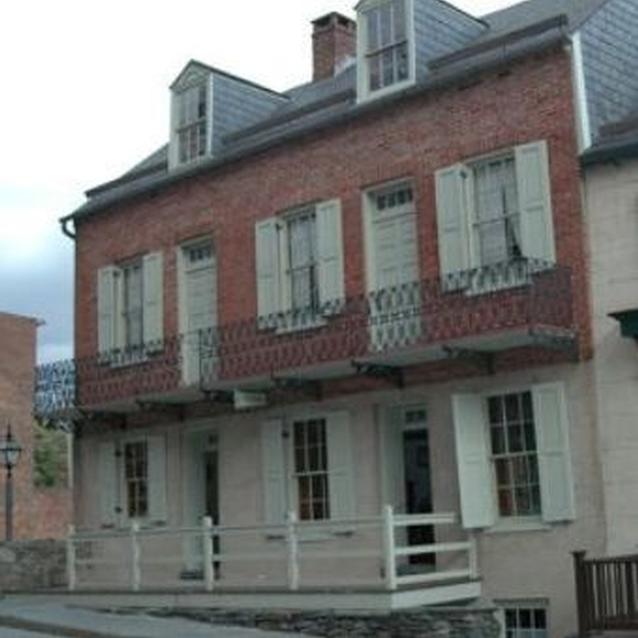 German immigrant Frederick Roeder was a prosperous Harpers Ferry businessman who operated a tavern and bakery in the years leading up to the Civil War. He would often carry small pies to the train station to sell to hungry passengers before the days of dining cars.

By 1856, Roeder was so successful that he had enlarged his bakery by one and a half stories, creating much needed space for his expanding business and family of seven children.

But in 1861 tragedy struck.

Roeder's wife, Anna Maria, died in March and then in April Virginia seceded from the Union. Harpers Ferry became a war zone.

The Fourth of July in Harpers Ferry was normally a day of celebration, but not this year - not 1861. A Union sympathizer, Frederick Roeder longed to catch a glimpse of the United States flag flying on the Maryland shore. Venturing out to the Potomac River, he gazed across at the Stars and Stripes, only to be struck down by a ricocheting bullet fired by a Union soldier. He crawled back to his home, where he died.

Roeder was the first townsperson to die during the war. His home, business, and other property were confiscated by the Union army for use as a military bakery, post office and headquarters.

His orphaned children abandoned their home, but returned a year later and lived here until 1881. They filed claims with the government for extensive wartime damage to this house and other family property. They were finally approved for compensation of $504 in 1906.
Last updated: August 14, 2017