Four Benefits of Practicing #SportsInParks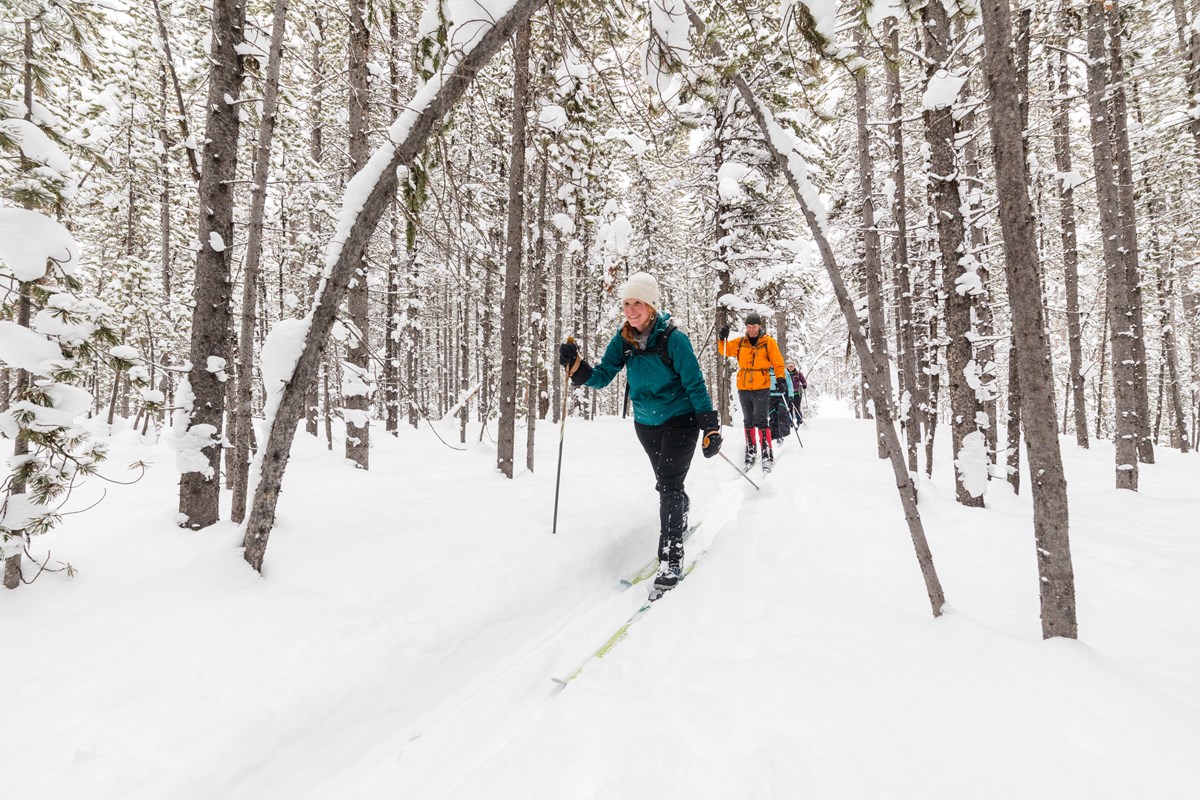 Some of the best athletes in the world are in Pyeongchang, South Korea, to compete for gold and glory. What an inspiring display of human resilience, dedication, and courage! These athletes have spent countless hours practicing their sport to get to this level, but you don't have to be a gold-medal skier to enjoy sports in parks. More than 400 national parks are spread across all 50 states and some territories, so you can practice your favorite sport or try a new one in a nearby park.
Outdoor exercise has many benefits, and here are 4 to get the list started:
Natural terrain and wind resistance helps burn more calories than indoor running or cycling.

You can meet your neighbors if you take a walk in your neighborhood or local park.

The great outdoors is less expensive than some gym memberships.

When we recreate outdoors, we're building a conservation ethic. During a brisk walk on a path, we can take in the view, whether it's a majestic vista or simply a natural area in an urban setting. Breathing hard outside makes us appreciate clean air. Hiking or biking on trails, far from traffic, allows us to hear natural sounds and feel their calming effects.
Recreation and Conservation: Better Together
Recreation and conservation go hand in hand, and they mutually benefit each other. Recreators can help conservation efforts, and healthy, vibrant natural areas make recreation more enjoyable.
At Devils Tower National Monument in Wyoming, park biologists ask climbers to report any bat sightings during their climb. This helps researchers know where bats are and helps them monitor the bats for any signs of the deadly fungal disease of bats, white-nose syndrome. And climbing is more fun when you see wildlife!

Birding is an excellent outdoor activity. A hike to look for birds gets your heart pumping. When birders share their observations with organizations like Audubon, it helps researchers understand the health of bird populations.
Thrill seekers who like to veer off the paved roads, whether by bicycle, skis, or boots, may find themselves in remote areas. They can be the eyes and ears of park staff, reporting anything unusual.
The international winter games only happen every four years, but we can all spend time in our national parks pretty much any day of the year. Grab your gear and some water and #findyourpark.
Last updated: February 23, 2018