Fontainebleau Hotel, Florida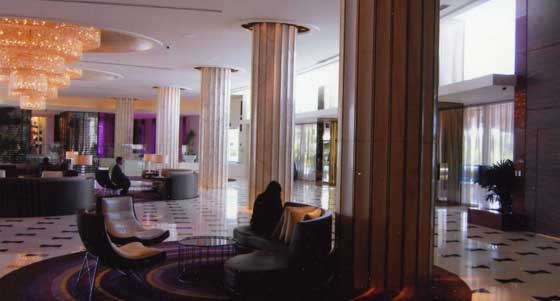 Constructed in two building campaigns - the 1954 main section by Morris Lapidus and the 1959 addition by A. Herbert Mathes - the Fontainebleau Hotel was rehabilitated at a cost of $317 million (not including new construction or site work).
The Lapidus portion, the Chateau, is crescent-shaped, rises 11 stories above the pedestal base, and stretches 440 feet in length. The North Tower, by Mathes, is 14 stories high and is distinguished by the "Cheese Wall," an exterior wall pierced by circular openings. The project included repairing and restoring the exterior skin and features; restoring lobbies, ballrooms and other primary spaces; rehabilitating the guestroom floors; the addition of a guestroom tower; and the construction of site amenities. The rehabilitated hotel was also recently named "the best building in Florida" by the state chapter of the American Institute of Architects.
Last updated: October 10, 2017