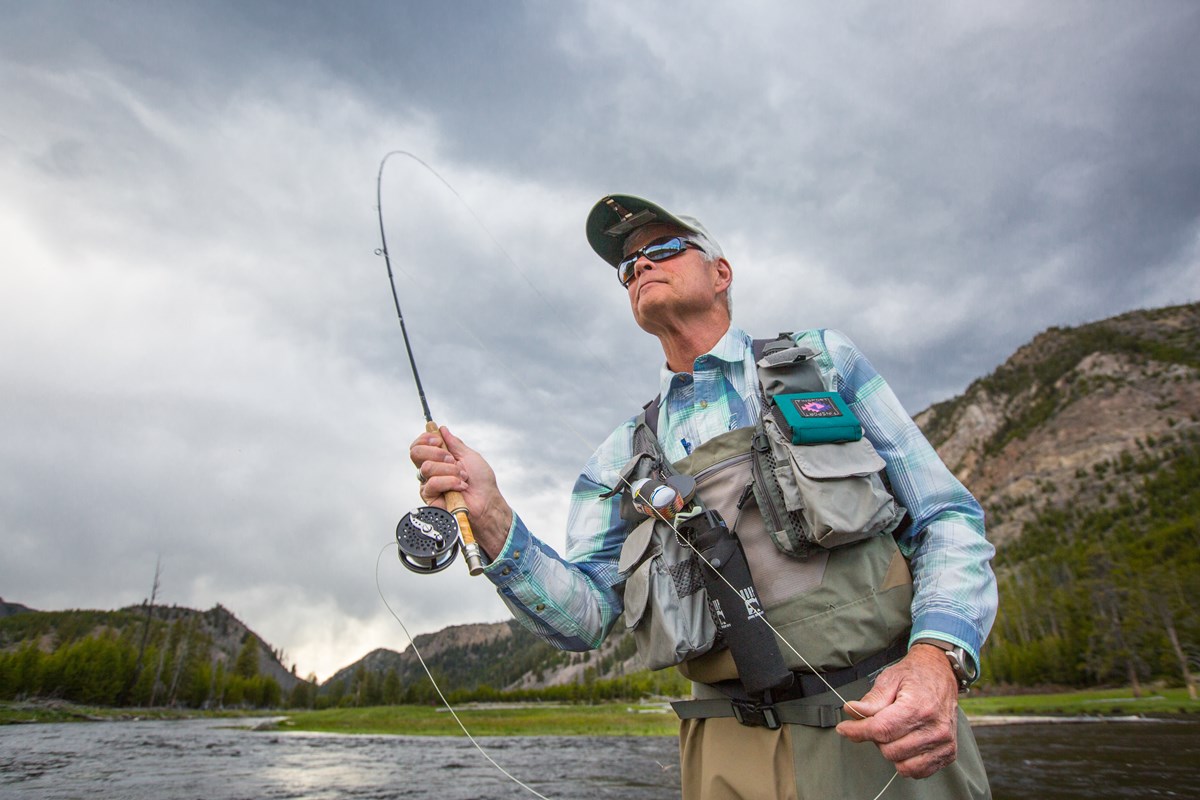 The thick, yellow fishing line goes "whoosh!" as it zips past you before gently landing on the lake in front of you. A small lure (called a "fly") that looks like an insect floats across the surface of the water. Then a ripple appears in the same spot as your lure, and a fish tail flashes above the water. You set the hook and the fight is on!
Whether you're chasing 6-inch brook trout, picture-worthy cutthroat, or 15-pound striped bass, fly fishing is a unique and exciting way to experience our national parks! It offers serenity and views that are unmatched by almost any other form of recreation.
What is fly fishing?
Fly fishing is one of the most adventurous ways to enjoy National Park Service (NPS) lands and waterways. It often involves walking or hiking to your fishing spot, which can sometimes be a dozen miles in to the backcountry. Although not all fly fishing happens in high-alpine lakes, it can be done almost anywhere from the seashore to streams and everywhere in between.
While fly fishing is both a fun and relaxing way to fish, it also requires the most patience and skill. That's mostly because of the equipment involved - long, thin, flexible rods, two different types of fishing line, and small, delicate flies - is different than most fishing gear and can be difficult to use at times. It takes time, practice, and patience to become skilled with a fly rod.
Fly fishing gets its name from the lures used. They're referred to as "flies" because they're made to imitate small insects or prey items that a fish may want to eat. Flies are usually made out of materials like yarn, sewing thread, feathers, fur, and a single hook. Flies also range in size from as small as a grain of rice to the size of a 10-inch fish.