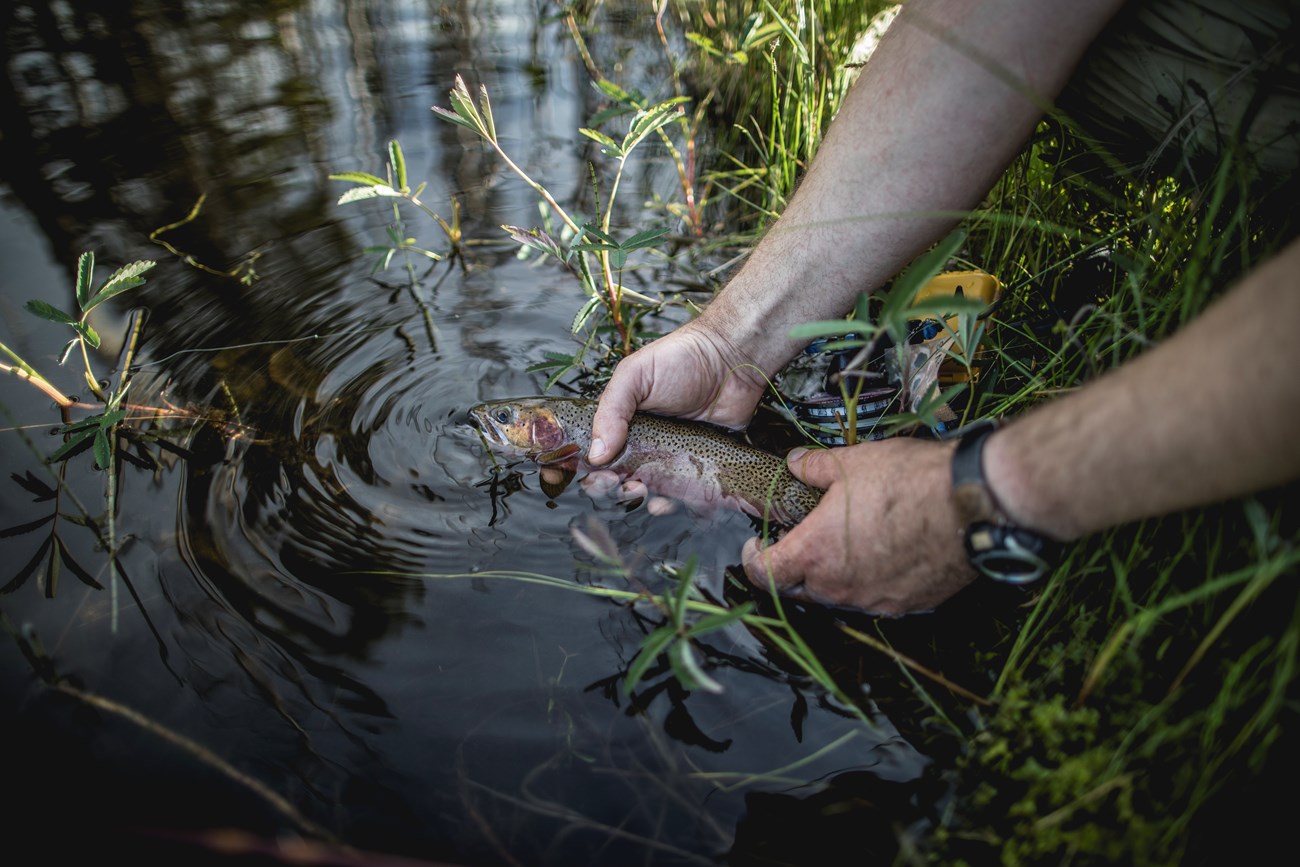 Fun Fact: Since 1950, anglers across the United States have paid several billion dollars toward the conservation of waterways, wildlife habitat, and angler education!
Anglers (people who go fishing) play a critical role in conserving wild places and animals in the United States. Without them, it would be a lot harder to protect the wild things that inspire us so much.
The angling community within the United States has been tied to conservation for more than 60 years. During the mid 1900s, anglers made a dramatic push to have more funding for conservation agencies and projects. They saw a need for more money to work on protecting and maintaining waterways and facilities, so the angling community took action. Representative John Dingell, Sr., of Michigan and Senator Edwin Johnson of Colorado lobbied for the Dingell-Johnson bill, commonly referred to as the Sport Fish Restoration Act.
In 1950 the Dingell-Johnson Act was signed into law. This law created a tax on all fishing gear sold in the United States. Everytime a piece of fishing tackle or equipment is sold, the money collected through the tax is set aside for conservation purposes. This money is then reimbursed back to wildlife management agencies across the country. These agencies use the money to work on habitat restoration and create access to public lands.
To this day, wildlife management agencies across the country use the money collected through the Dingell-Johnson Act to fund habitat conservation, public lands access, recreational facilities maintenance, and other conservation programs like angler education services.
Since the Dingell-Johnson Act was passed, it has raised more than $9 billion toward conservation efforts around the country, according to the United States Fish and Wildlife Service. These conservation efforts are still going strong and the benefits are easy to see—they're all around us when we enjoy public waterways and lands!