Article
Fire Management Plans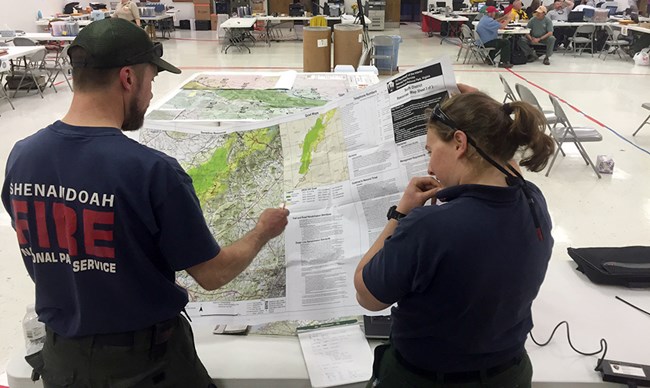 The success of the National Park Service fire management program is dependent on a solid foundation of land and resource management planning, such as general management plans, foundation documents, etc., that set clear and concise guidance on when and how to use fire on the landscape. Fire management plans (FMP) are step-down plans from the higher-level park planning efforts and contain direction and guidance on how and where to make planned fire management actions on the ground.
Since fire is an essential ecological process in many fire-dependent ecosystems, it is critical to ensure that there is a way to describe how and when to use fire on the landscape. The fire management planning process is the mechanism to bring park division chiefs, resource managers and other appropriate staff, as well as the public, together to describe management needed to use fire and fuels management to either restore or maintain a healthy ecosystem within the national park units.
The FMP will be supported by a compliance document because it is describing the need to implement treatments on the ground. One component used to alter, maintain, or restore ecosystems is prescribed fire, which is described as a tool to use in the FMP. The use of prescribed fire as a restoration tool requires the development of a prescribed fire plan that spells out the details of how the prescribed fire will be conducted as well as how the objectives are met.
Last updated: May 11, 2017