Reginald Fessenden's Radio Experiments
The result is better than I had hoped for, and in the last government tests we sent at 35 words per minute over a distance of 50 miles of fairly fresh water... Reginald Fessenden, Manteo, Roanoke Island, N.C. May 11, 1902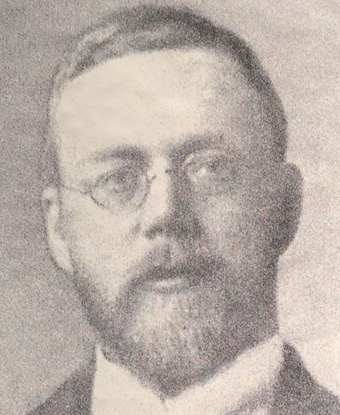 Reginald Fessenden's wireless radio experiments on Roanoke Island in the early 1900s forever altered the way humans communicate. Operating from the town of Manteo from 1901 to 1902, he was able to successfully transmit the human voice over wireless radio waves, an accomplishment that had not yet been achieved.
Reginald Fessenden was born in 1866 in East Bolton, Quebec, Canada. By age 9 he and his family had moved to Niagara Falls, Ontario and by age 14, he had graduated from Trinity College School in Port Hope, Ontario. He began a teaching career shortly after at Bishop's College School in Lennoxville, Quebec, leaving for New York City in 1886.
Upon arriving in New York he obtained employment alongside Thomas Edison at Edison Machine Works. He was promoted to several positions including tester, eventually becoming the inspecting engineer. Fessenden developed an interest in high frequency alternating currents during his employment with Edison, which later led to his developments in radio technology. After leaving Edison's employment, he took an academic position at the Western University in Pittsburgh, leaving there as well in 1900 to accept a position with the US Weather Bureau, with an annual salary of $3,000.
The bureau desired more reliable communication methods along the east coast of the United States, since extreme weather often disrupted the current setup. This position allowed Fessenden greater research resources, a better location for wireless experiments, and greater freedom in developing the system. His first accomplishment was the transmission of the human voice for one mile on Cobb Island, Maryland.
In January 1901, Fessenden and his wife Helen moved to Manteo on Roanoke Island, establishing his main experimenting station and tower on the northwest end of the island at Weir Point. A second tower was constructed at Cape Hatteras; a third at Cape Henry, Virginia Beach.
From Roanoke Island Fessenden continued his refinements of wireless technology and strove to improve on the Marconi system, which was not suitable for the transmission of the human voice. He also searched for a better apparatus to receive waves, as well as a way to transmit audible sounds. While on the island, Fessenden made several breakthroughs in these areas. 
Significantly, while on Roanoke Island, Fessenden discovered a way to piggyback voice and music onto continuous waves and invented a sensitive method for detecting and receiving the waves when they arrived, similar to modern radio and television tunings. His activities constituted the first practical application of a successful, commercially adaptable technique of radio communications in North America.
In the fall of 1902, Fessenden ended his radio experiments on the north end of Roanoke Island. After several disputes with the US Weather Bureau, most notably over who owned the patent rights to Fessenden's experiments, Fessenden quit the bureau in September, 1902, and moved to Norfolk, Virginia. Nonetheless, his experience on Roanoke Island became the basis for his subsequent career in radio communications. 
Fessenden later established the first commercial transatlantic two-way radiotelegraph service in 1905 and was responsible for the first transatlantic radio telephone transmissions in 1906. On Christmas Day, 1906, Fessenden broadcast a live performance of the Christmas carol "O' Holy Night" to sailors off the coast of Brant Point, Massachusetts.
Reginald Fessenden died in Bermuda on July 22, 1932 and is buried there at St. Mark's cemetery.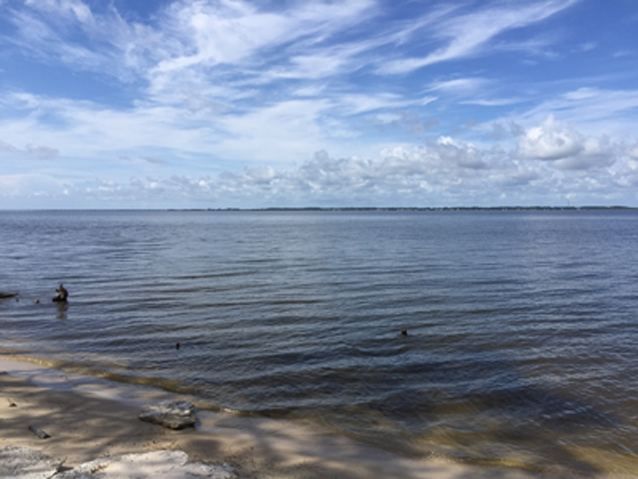 Despite Fessenden's accomplishments on Roanoke Island, only a few signs of those accomplishments remain. An historical marker on NC-12 in Buxton commemorates Fessenden's transmission of musical notes in 1902. The only other reminders of Fessenden's work are an historical marker at Weir Point and a concrete slab visible at low tide in the Croatan Sound three hundred yards off the northwest shore of Roanoke Island. The slab once held the boiler used to power the transmitters for the radio experiments.
Last updated: August 16, 2017