Article
FDR's Fireside Chats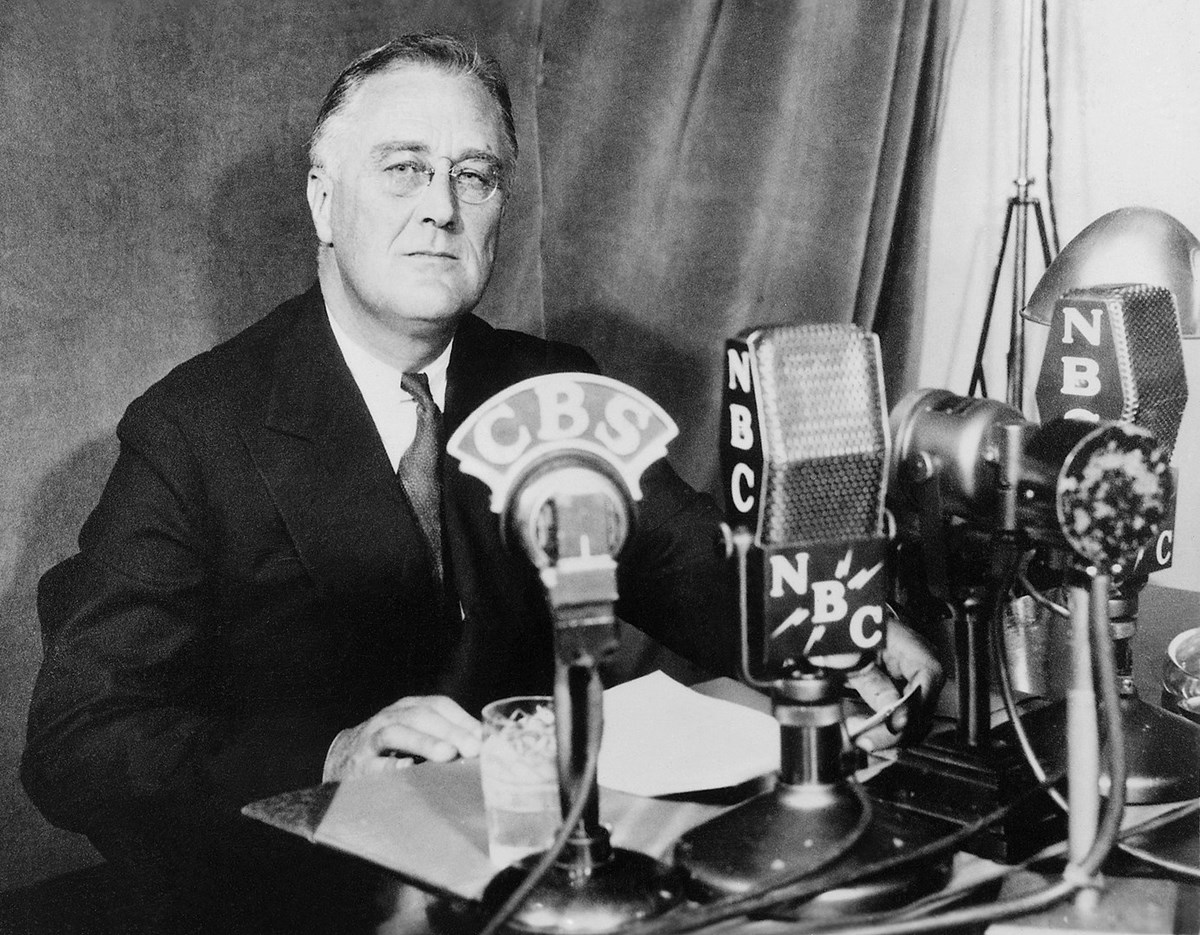 FDR forged a powerful bond with Americans by communicating with them in ways no previous president had. His freewheeling press conferences, eventually totaling almost 1,000, attracted attention. But Roosevelt's greatest communication tool was radio. This new invention revolutionized politics during the 1920s and 1930s. For the first time, millions could hear the live voices of national leaders. FDR was a master of radio, using it to bypass the press and speak directly to his fellow citizens.
Days after entering office, he began an innovative series of radio addresses that reporters labeled "Fireside Chats." He did not orate, as some other politicians did when confronted by a microphone. Instead, he spoke calmly, conversationally, as if he were actually sitting in his listener's living room. Thousands responded with letters. White House mail jumped from 5,000 letters a week to 50,000.
Hear one of FDR's Fireside Chats
Five weeks before mid-term elections, President Roosevelt addresses the relationship between management, labor, and government. He reprimands both labor and business for not fully cooperating with New Deal reforms but perhaps comes down harder on business, hinting at Roosevelt's movement to the left.
Fireside Chat, September 30, 1934

Washington, DC - Fireside Chat on Moving Forward to Greater Freedom and Greater Security.

Credit / Author:

Courtesy FDR Library

Date created:

2020-10-14 00:00:00.0