Article
Partnerships Result In Up To 100 Electric Vehicle Charging Stations Across Parks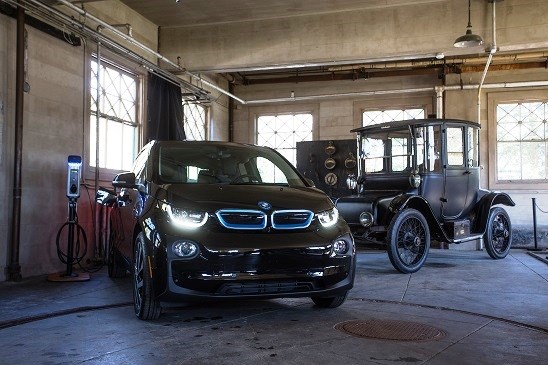 Calling on the spirit of innovation and entrepreneurship of Thomas Edison, the first of up to 100 electric vehicle charging stations in national parks and nearby communities across the country was switched on at Thomas Edison National Historical Park on April 19, 2017. Four level two charging stations were unveiled signaling the beginning of installations across the country.

The partnership brings together the efforts of the National Park Foundation, National Park Service (NPS), Department of Energy and now BMW of North America to make electric vehicles a feasible option for travel to national parks. The availability of this option will help reduce air pollution in parks and gateway communities and allow drivers to channel their inner Thomas Edison as they perhaps choose an electric vehicle for the first time.

The Denver Service Center was instrumental in many facets including:
Helping with the overall agreement

Protecting NPS interest and minimizing risk

Generating interest among candidate parks

Developing introductory materials and project/program requirements for candidate parks

Site vetting and preparation of site inventory reports

Scheduling and more
With the help of effective teamwork, this project has now launched. Next steps include scoping additional charging stations locations. Dozens of the country's 417 national parks already have expressed interest and are studying site options. For more details, visit the National Park Foundation's webpage.
Last updated: March 5, 2021