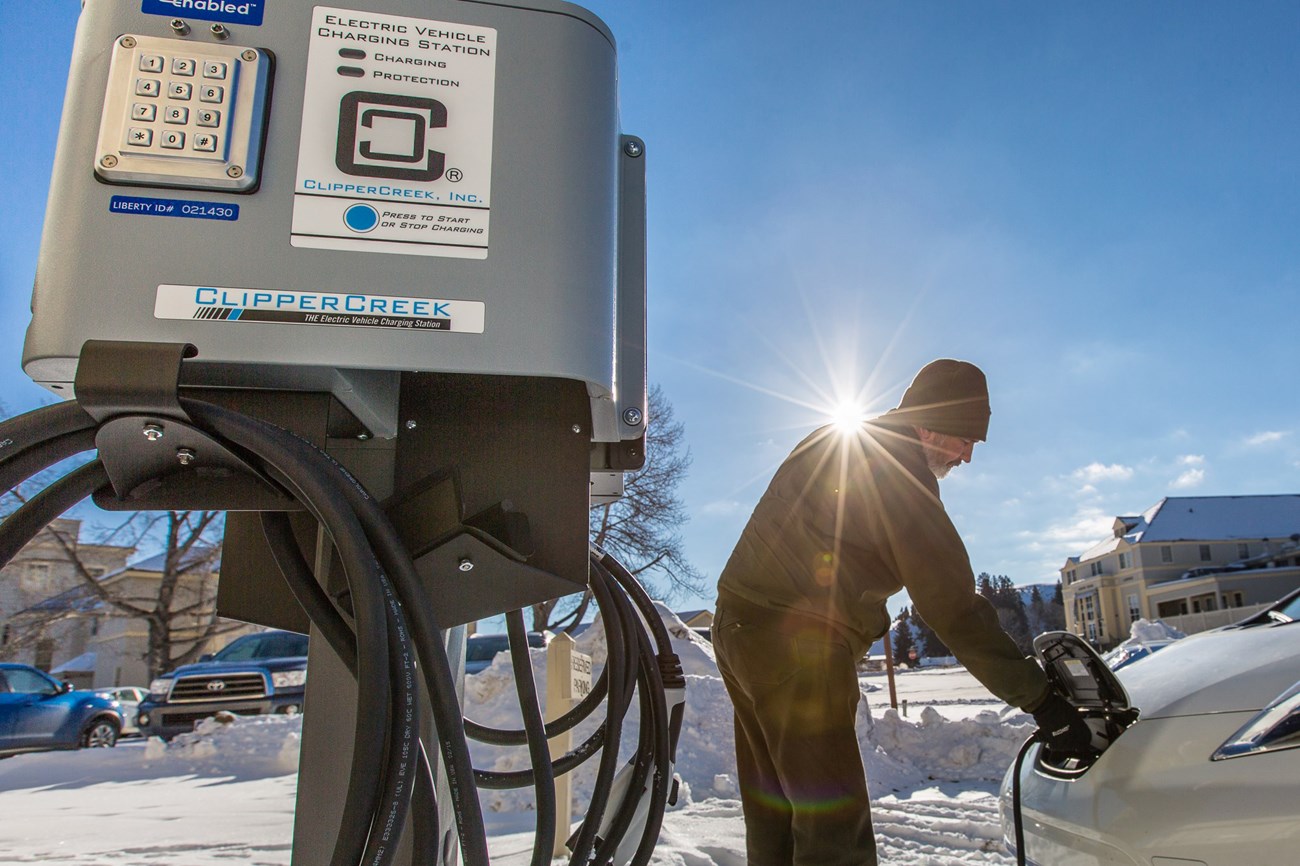 The Yellowstone-Teton Clean Energy Coalition sponsored a program to provide plug-in hybrid electric vehicles and electric charging stations for Yellowstone National Park. The grant aims to establish the park as a regional hub for an electric vehicle charging network. The new vehicles reduce greenhouse gas emissions, minimize the park's petroleum use and demonstrate the usefulness of plug-in hybrid electric vehicles in the region. Electric vehicles charged in the local area could potentially save 7.7 pounds of greenhouse gas emissions per vehicle, per day.

This initiative was made possible by the Yellowstone Environmental Coordinating Committee (YECC), comprised of representatives from the NPS, park concessioners, and park partners. The YECC works together to tackle park sustainability needs that require a collaborative approach.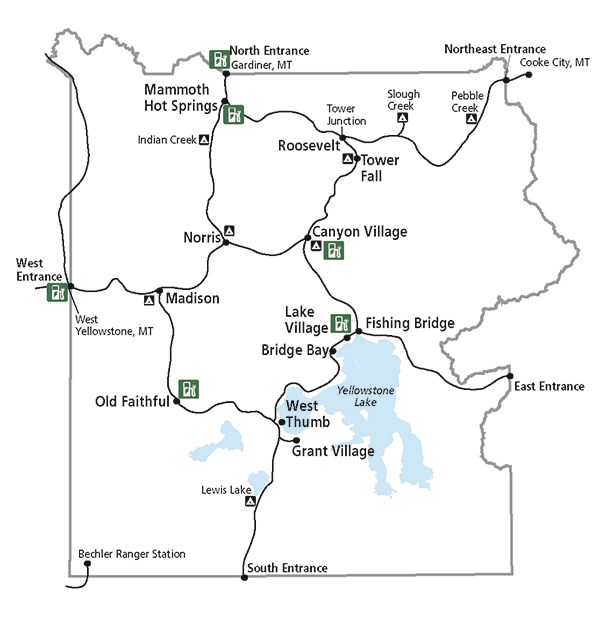 Electric Vehicle Charging Stations
Public EV charging stations are now available in a number of park locations. The stations are Level 2, are UL-listed, work with all J1772 compliant vehicles, and provide 208/240 volt electric service. The stations have a 32A (7.7 kW) charging amperage and each charging cable is 25 feet. These provide free power to anyone who brings an electric vehicle or plug-in hybrid to Yellowstone.
Yellowstone Forever, the park's official nonprofit partner, installed one of the public charging stations at their headquarters and retail store at 308 E Park St. Gardiner, Montana 59030.
Yellowstone National Park Lodges, the authorized concessioner operating the park's hotels, has installed a public charging stations near several of the park hotels:

Mammoth Hot Springs: In front of the Haynes Photo Shop; and behind the Northwest corner of the Mammoth Hotel.
Old Faithful: At the Old Faithful Lodge Cabins (Lower Loop), outside of Showerhouse 1.
Canyon Village: In front of both Rhyolite and Washburn lodges.
Lake Village: In front of Teal employee dorm.

West Entrance/ West Yellowstone MT: The Gray Wolf Inn and Suites, 250 S Canyon St., and the Holiday Inn, 315 W Yellowstone Ave, West Yellowstone, MT 59758. Tesla stations are also located in West Yellowstone.
Electric Vehicles and Hybrids
In addition to public facilities, the program provided electric vehicles and charging stations for National Park Service operations. There are many cases for which plug-in hybrids are appropriate for work in Yellowstone and could reduce our gasoline needs considerably. Yellowstone National Park operates one Chevrolet Volt and one Ford CMax out of Mammoth Hot Springs and Tower Ranger Station, respectively. The vehicles average more than 100 mpg, and have sparked interest in higher-clearance plug-ins for more remote work.