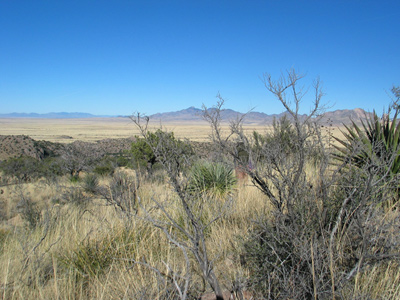 In other words, the environmental definition of the American Southwest is simply that it is dry. Causing this aridity is a rather complex set of factors, including:
Persistent high pressure systems

Rain shadow effects

Seasonal patterns of jet stream position and air circulation
Aridity in the Southwest, of course, is variable, with some areas losing as more than fourteen times the annual rainfall in actual evaporation. The aridity of the Southwest is compounded by the fact that precipitation typically follows a bi-seasonal pattern comprised of two wet seasons divided by periods of greater dryness. The better known of these wet seasons is the summer monsoon, which lasts from about mid-June to early September. The other wet season is that of the winter months (November through April).