Eisele Motor Company, Oklahoma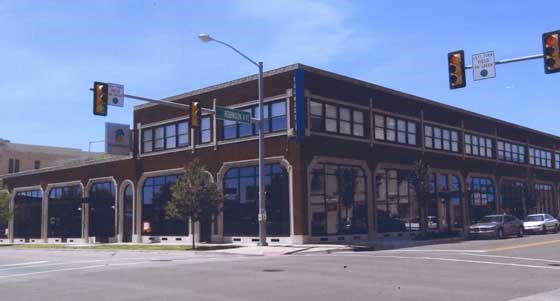 This former automobile dealership, built in 1928, has been rehabilitated for use as a restaurant and a salon yet retains its former character.

The open space of the automobile showroom has been largely preserved via the use of partial height and clear partitions that showcase the space's historic volume and structural system. The floors, originally tile and cut concrete, have been cleaned and repaired, along with the masonry walls. Staircases, removed in prior renovations, have re-established access to the upper floor. In some areas floating ceilings are employed to help disguise mechanical systems while allowing the historic ceiling to remain visible.
Last updated: September 27, 2017