Structured Decision Making for Bald Eagle Monitoring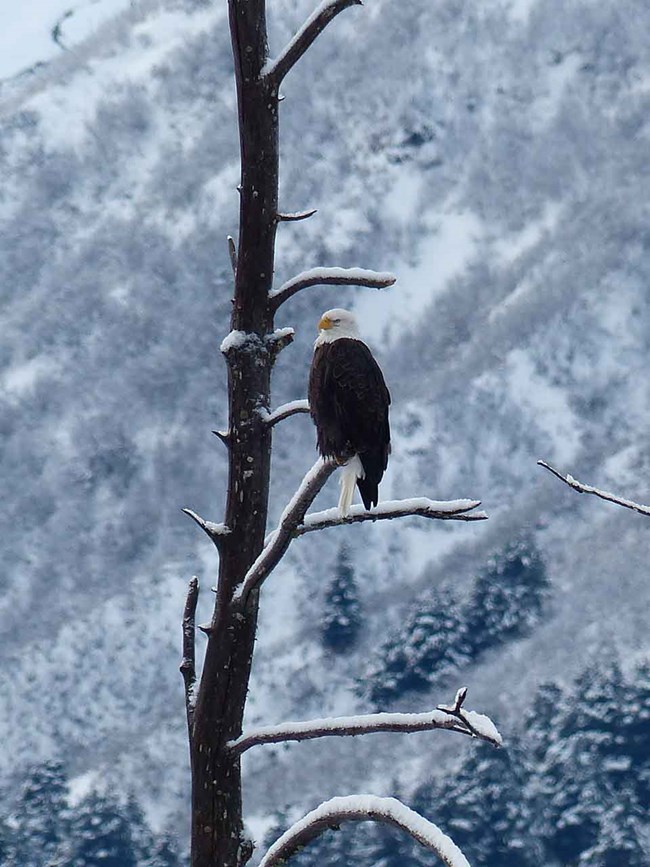 Southwest Alaska parks are home to large, breeding populations of Bald Eagles. While the species is abundant in the parks, it is still important to have a high-quality, long-term monitoring plan to ensure that populations remain stable. Currently, parks have ample data on Bald Eagles, however, parks collect data slightly differently. Thus, the data cannot be used broadly to make comparisons between parks and identify population-level trends in the system. Researchers at the National Park Service and South Dakota State University are seeking to improve the long-term Bald Eagle monitoring program in Southwest Alaska parks by using expert opinion and modeling to form specific objectives for the program and standardize monitoring methods across parks. By doing so, data collected on Bald Eagles can be more broadly applied and effectively used within the park system.
Structured Decision-making Process to Standardize Monitoring Methods
To establish specific objectives and a standardized protocol for the Bald Eagle monitoring program, a structured decision-making process is currently in progress. A survey technique, known as the Delphi Method, is being used to gather information from a panel of scientists and managers, who are experts on Bald Eagles and Southwest Alaska parks. These experts receive a series of structured questionnaires that focus on collecting information to form objectives for the long-term monitoring program and choose the optimal monitoring protocol. The optimal monitoring program should maximize the amount of information collected on Bald Eagles and minimize the cost of the program.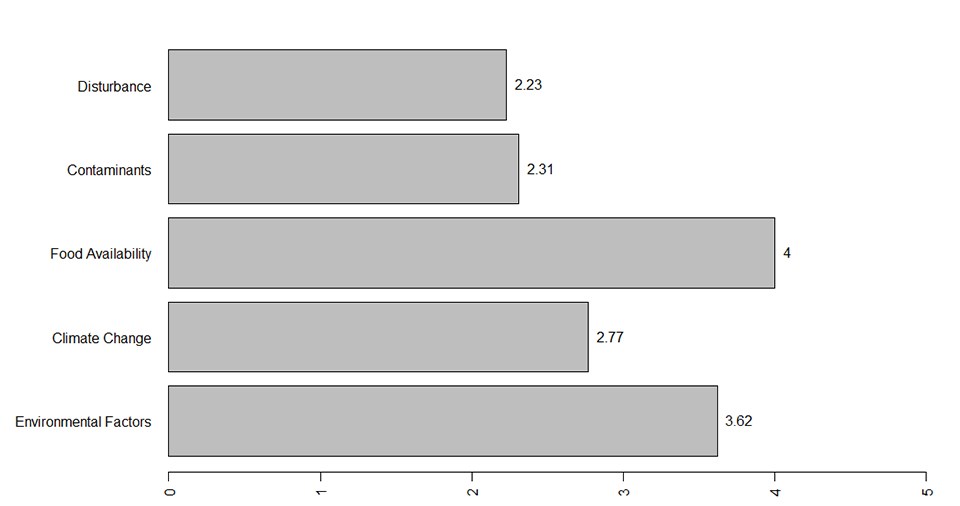 Experts will weigh in on the importance of Bald Eagle monitoring, management issues within Southwest Alaska parks, and the most important stressors that affect Bald Eagles. There will also be discussion of the metrics that parks should use to monitor and how often monitoring should occur. The responses to these questionnaires will not only help to form specific objectives for the monitoring program, but will also form a model of the system to determine the optimal monitoring scenario. Recommendations will be made to help standardize the monitoring protocols among Southwest Alaska parks.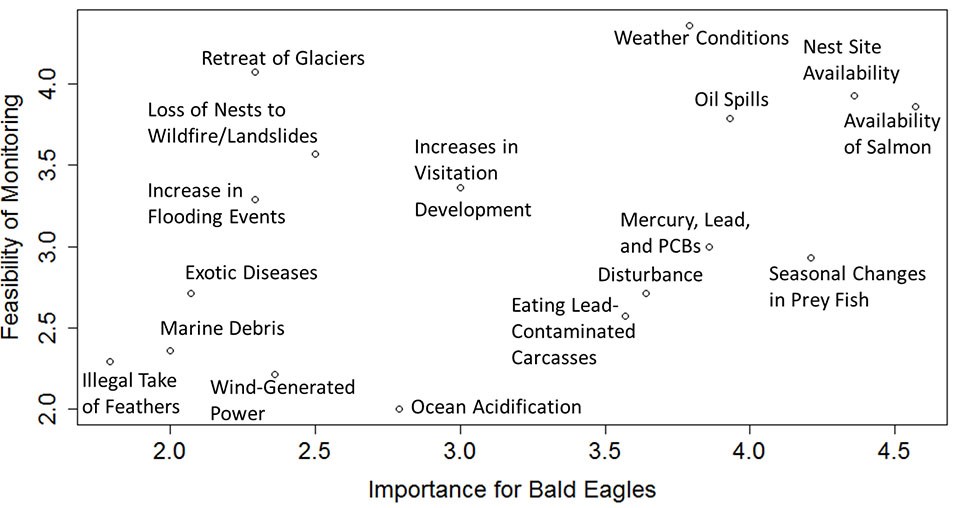 Status
Currently, the Bald Eagle Expert Panel is participating in the Delphi Method. The panel will be meeting in person to provide information and input to form objectives and an optimal, standardized monitoring program. Scientists and managers are presently defining important stressors that affect Bald Eagles in the system and are deciding on the most important metrics to monitor and how often they should be monitored. Once the survey process is complete and objectives are defined for the program, steps will be taken to choose the optimal monitoring scenario. With this standardized, long-term monitoring program, parks will be able to broadly apply data on Bald Eagles and better understand this important park resource.
Last updated: March 19, 2018