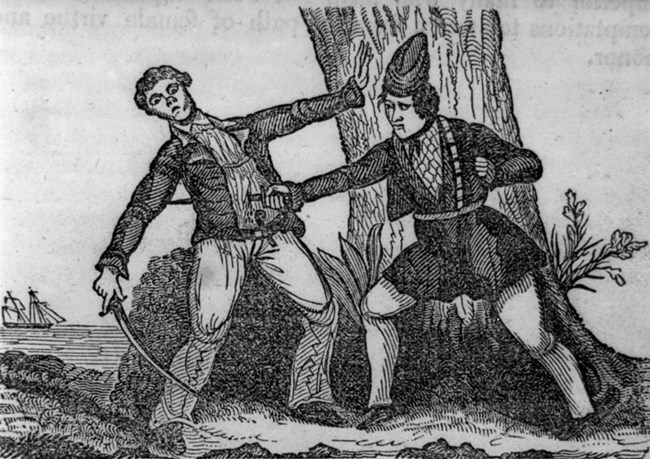 Most
pirates
were men. In fact, it was traditionally believed to be bad luck to have a woman on board a pirate vessel. We do know of a few women who were also pirates. Like the men, some turned to piracy for the money, some for the adventure, and some to escape terrible situations.
The years from the 1650s through the late 1720s has been described as the "Golden Age of Piracy." Much of the piracy during this period was associated with the colonization of the Americas, the African slave trade, and Asian trade routes. The Caribbean and the seaboard of North America were very active.
Pirates came from countries including Spain, England, France, the Netherlands, and the Americas. They were also called buccaneers and privateers, and sometimes were granted license (called a letter of marque or commission) to attack and steal from vessels of rival countries.
Some pirates made enough money to retire from piracy and become wealthy merchants. Others were captured and tried. The punishment for a conviction of piracy for captain and crew was death.
Three women-turned-pirates with connections to the United States are Anne Bonny, Mary Critchett, and Rachel Wall.