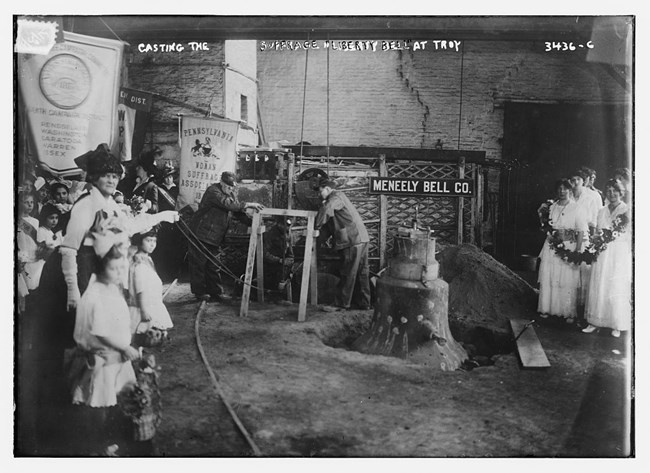 The bell is called the Justice Bell, but has also been known as the Women's Liberty Bell and the Suffrage Bell. It was commissioned by Katherine Wentworth Ruschenberger in 1915. She was one of the 70,000 members of the Pennsylvania Women's Suffrage Association, and a leader of the organization in Chester County.
A close replica of the Liberty Bell (on display at Independence National Historical Park), the bronze Justice Bell was cast without a crack. The inscription on the Justice Bell reads:
ESTABLISH JUSTICE
PROCLAIM LIBERTY THROUGHOUT ALL THE LAND UNTO ALL THE INHABITANTS THEREOF
MENEELEY BELL CO
TROY, NY
MCMXV
The bell was cast by the Meneely Bell Foundry in Troy, New York.