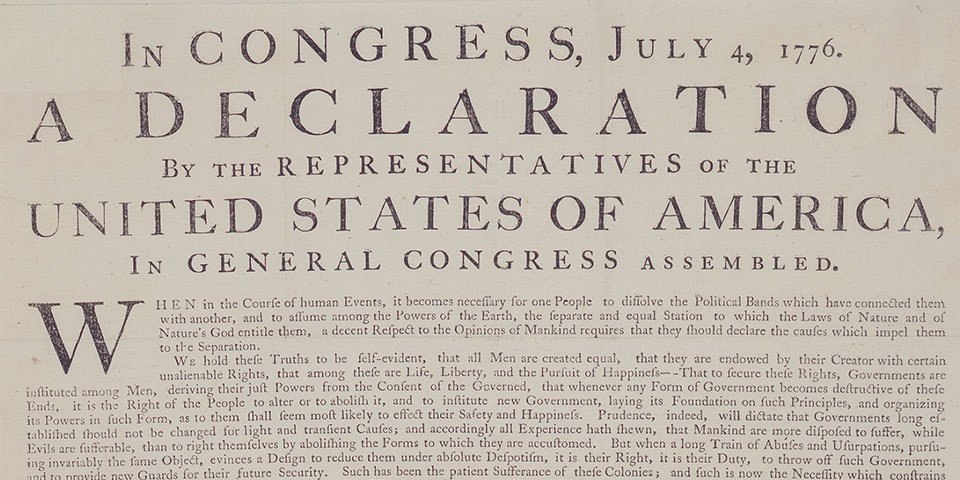 After the Declaration of Independence was formally adopted on July 4, 1776, the Congress voted to authenticate the document by adding the signatures of the president of the Congress, John Hancock, and Secretary Charles Thomson. They further ordered, "That copies of the declaration be sent to several assemblies, conventions and committees or councils of safety, and to the several commanding officers of the continental troops." That evening the Declaration was taken to a print shop at Second and Market Streets where John Dunlap printed an estimated 100-200 copies. The authenticated copy was not saved.


The Extant (Existing) Documents
There are 26 known Dunlap broadsides, three of which are in British repositories. The Continental Congress did not send any copies to King George III.


At Independence National Historical Park, gaze upon...
At the Great Essentials Exhibit in the West Wing of Independence Hall, gaze upon the document that Colonel John Nixon read during the first public reading on Independence Square (July 8, 1776). Additionally, view portraits of John Hancock and Charles Thomson at the Second Bank Portrait Gallery.