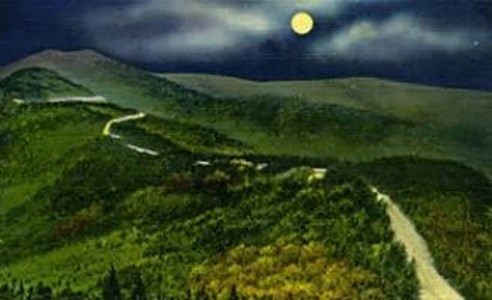 1. Diverse sources tell diverse histories.
Driving Through Time highlights multiple perspectives by showcasing park-oriented primary sources—historical photographs, drawings, newspaper stories, maps, and oral history interviews—that capture the complicated and often contentious history of the Blue Ridge Parkway.
2. There's always more to the story.
Concise essays provide context. These digital exhibitions, or "Overlooks," reveal hidden stories and forgotten voices. With these texts, users come to understand that the creation and preservation of the scenic parkway relied on wrenching, yet necessary choices.
3. The National Park Service is an influential, but sometimes overlooked agent of history.
The Park Service constructed—both physically and socially—the Blue Ridge Parkway. Its roads move through a history marked by social conflict and disruption. The site reminds users of the relationship between the Park Service and the natural and cultural resources for which they are responsible.
4. Memory and meaning are unique to every visitor.
The Blue Ridge Parkway hosts a diverse array of audiences and works with many partners. The hundreds of thousands of individuals who visit and work with the park each year filter the history they encounter through their own memories and perspectives. The website recognizes the special role of memory and how it influences how all sorts of visitors understand the parkway.
5. Collaboration helps us create comprehensive resources.
Driving Through Time expands the community of history practitioners. The site combines outreach and engagement by offering lesson plans to K-12 teachers, and inviting users to contemplate the creation of the Blue Ridge Parkway and its consequences for residents of western North Carolina and Virginia.
6. Digital tools can expand the historical record.
The Park Service and its academic partners collaborated extensively with professionals in the digital humanities to digitize the records once sealed in archives and libraries. With these tools, the site presents a robust and accessible history of the Blue Ridge Parkway that will continue to grow over time.
Back to the History Discover Events Gallery
Back to the Series: Best Practices for History Lessons and History Discovery Events.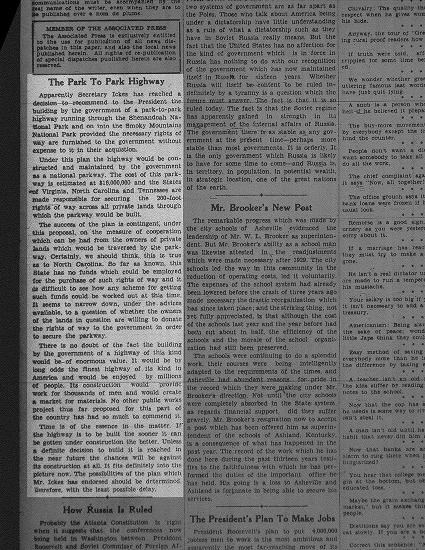 Last updated: September 13, 2017