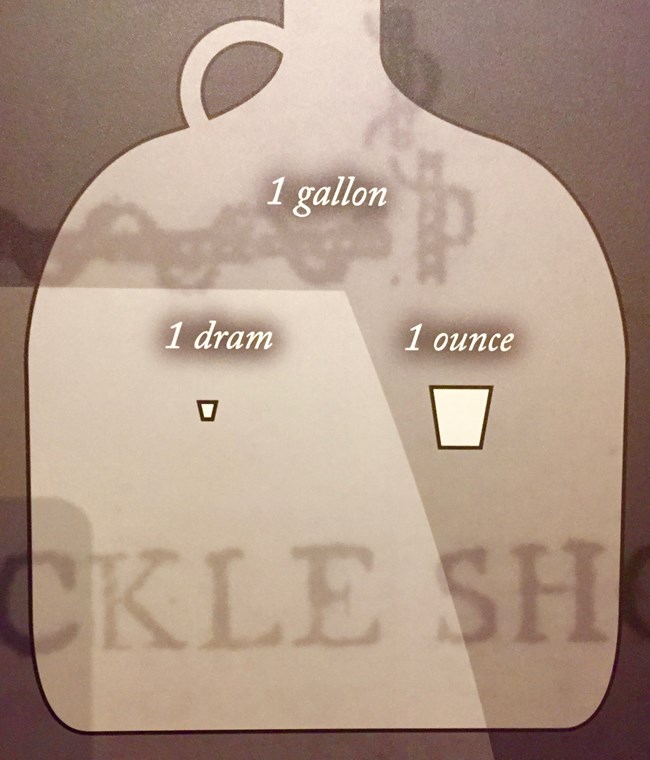 It's often mentioned in the Lewis and Clark journals that whiskey was rationed out by the gill or dram. Joseph Whitehouse wrote on June 9, 1805, "…the officers gave the party a dram, the fiddle played and they danced late &c…"
How much was a gill? The

Oxford English Dictionary

defines a gill as "a measure of liquids containing one fourth of a standard pint." Thus, at one-fourth of a pint, a gill equates to four ounces. With two pints to the quart and four quarts to the gallon, there are 32 gills to the gallon.
A fluid dram equals one-eighth of a fluid ounce (the equivalent to two average-size thimbles), so there would be 128 drams per pint and 1,024 drams per gallon. So, there are 32 drams in a gill.