Drakes Beach Elephant Seal Colony Keeps Growing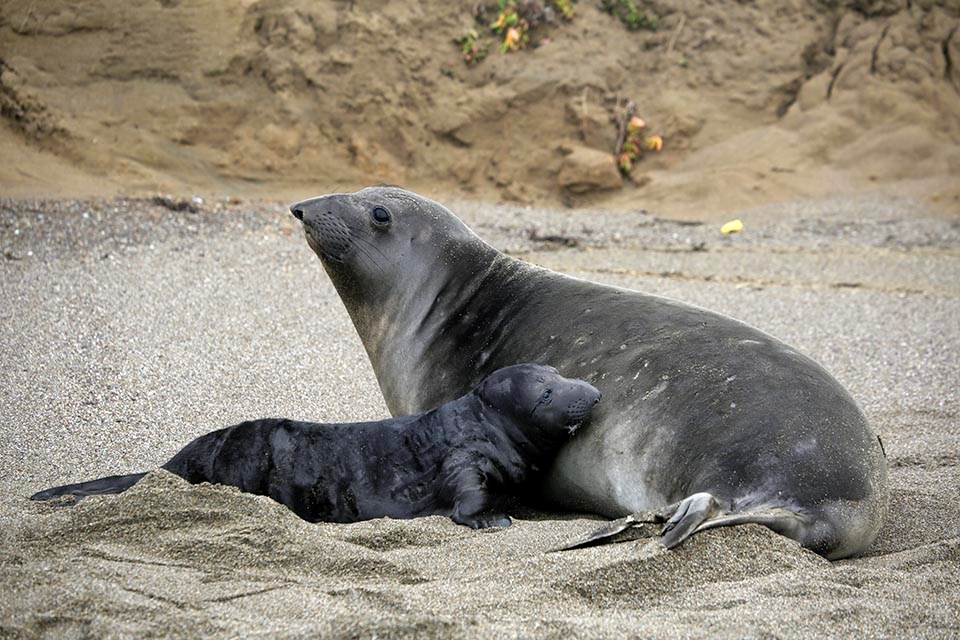 January 2018 - The elephant seal (Mirounga angustirostris) breeding season kicked off in Point Reyes National Seashore in December, as adults began leaving the ocean and settling in on park beaches. It was a slightly later start than usual, as the first pups of the season were spotted on December 26th, whereas they are normally seen starting in mid-December.
The number of seals at the Drakes Beach colony, which includes Drakes Beach and the sites around Chimney Rock, continues to steadily increase. As of January 16th there were 170 more seals than on the same date last year. The large winter swells and high tides that have contributed to pup loss at the park's ocean facing beaches have less impact on the more protected Drakes colony, and this sheltered environment is most likely a factor in the increasing numbers of elephant seals arriving each year.
A temporary beach closure from the southern edge of beach in front of the Ken Patrick Visitor Center and continuing south is now in effect to protect breeding seals. For more information, check out the latest weekly monitoring update, or contact Sarah Codde.
Last updated: January 31, 2018