Article
Did You Know: Queen Liliuokalani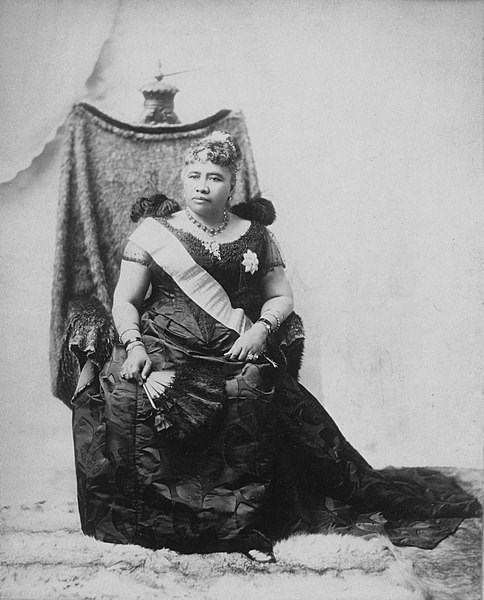 In 1882, King Kalakaua and Queen Kapi'olani of Hawai'i moved into the just finished
'Iolani Palace
. This building served as the official residence of the Hawaiian monarch until the overthrow of the Kingdom of Hawai'i. King Kalakaua passed away in 1891, and his sister and heir Lili'uokalani became the last sovereign ruler of the Hawaiian Kingdom.
In the late 1880s, the U.S. Congress passed the Tariff Act of 1890, which ended the favored status of sugar imported from Hawaii, raised import rates on foreign sugar, and crippled the Hawaiian sugar industry. In response, European and American politicians began to seriously consider the overthrow of the Hawaiian monarchy and annexation of the islands by the U.S. If the Hawaiian Islands became a U.S. territory, Hawaiian sugar producers would be provided with the same economic and monetary benefits as those enjoyed by U.S. domestic producers. In 1893, a group of European and American citizens and native-born subjects of the Kingdom of Hawai'i staged a coup d'état. Backed by the U.S. government and with the aid of the U.S. military they were successful and the Queen was forced to yield her authority.
In 1895, Queen Lili'uokalani, who had moved from 'Iolani Palace to her personal residence,
Washington Place
, was arrested and tried for aiding in a short-lived attempt to restore the monarchy, which was known as the "1895 Counter-Revolution in Hawaii." At her trial, which took place in the Throne Room at 'Iolani Palace, she denied having any knowledge of the Counter-Revolution. Nonetheless, she was found guilty, fined $5,000 dollars, and sentenced to five years hard labor. The sentence was commuted and she was placed under house arrest at 'Iolani Palace. She was made to live in one bedroom on the second floor and was allowed one lady-in-waiting during the day, but no visitors. After a year she was allowed to return to Washington Place.

Queen Lili'uokalani died in her bed at Washington Place on November 11, 1917.
Last updated: August 15, 2019