#Sciencedeskdigs: Species Reference Manual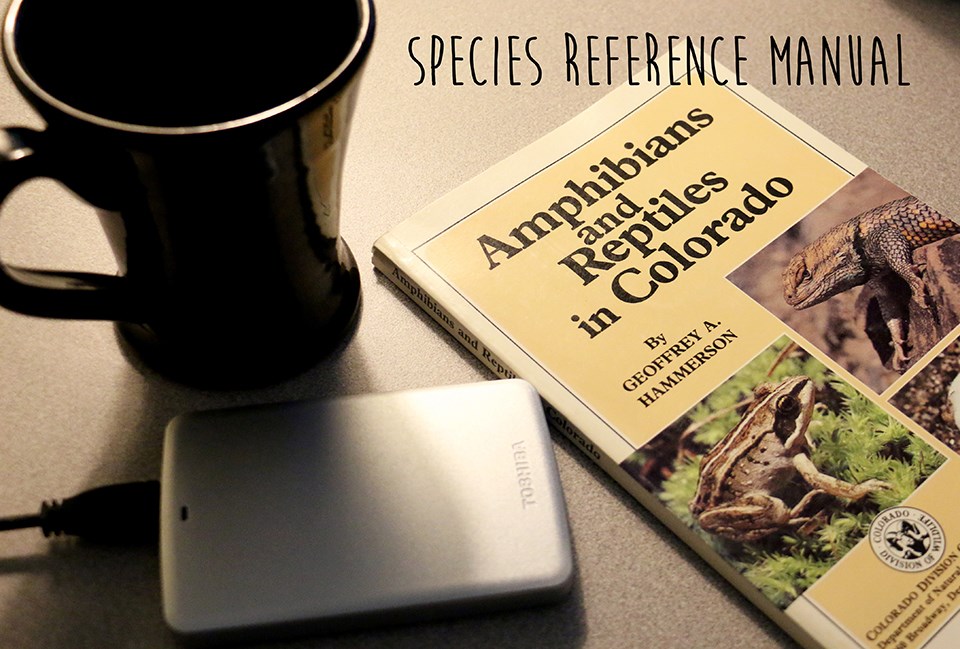 Alison Loar a Biologist with the Inventory and Monitoring Division explains what these items mean to her.
What is it?
That is a book that my first boss, Chris Pague at the Nature Conservancy of Colorado, gave me when I first started transcribing Boreal toad data into the Colorado Natural Heritage Program database. Now I maintain a system, called NPSpecies, for all species found in national parks. We have online tools for species identification, like iNaturalist, but this is what we had to use back in '94 and I have kept it ever since as a reminder how far technology has come. The three things in the photo are a good representation of my workplace, a harddrive, coffee, and a species reference manual.
Describe your workspace in one word:
Comfortable and Productive (I know that's two but I needed two)
Last updated: February 11, 2019