#Sciencedeskdigs: Explore Insect Kit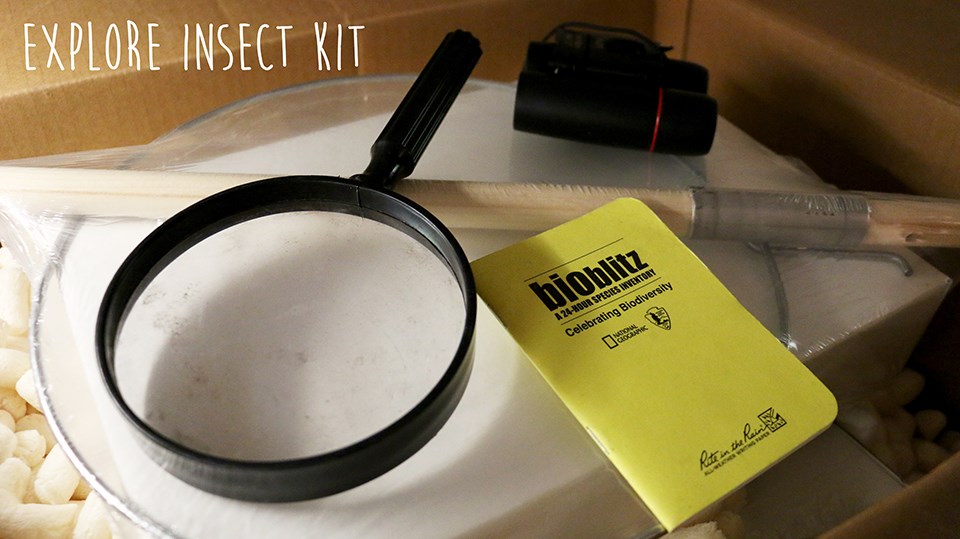 After working on BioBlitzes for the past 4 years, Kelly Coy, a project manager with the Biological Resource Division (BRD), is taking on a new challenge with the creation of the BRD Community Stewardship Program -- a team focused on engaging youth and underserved communities through biological citizen science projects in parks, schools, and urban areas.
What is on your desk?
My office is full of materials, supplies, and activities that we use to engage youth and the general public with our biological heritage and to support citizen science projects. This photo is of is an 'Explore Insect' kit, which we can send to a park or a school that will be doing invertebrate sampling, as well as other materials we use during citizen science projects like a magnifying glass and binoculars. The Rite in the Rain notebook is from the BioBlitz and is great way to help get kids started taking field notes.
One word that describes your workplace:
Possibility
Last updated: March 8, 2018