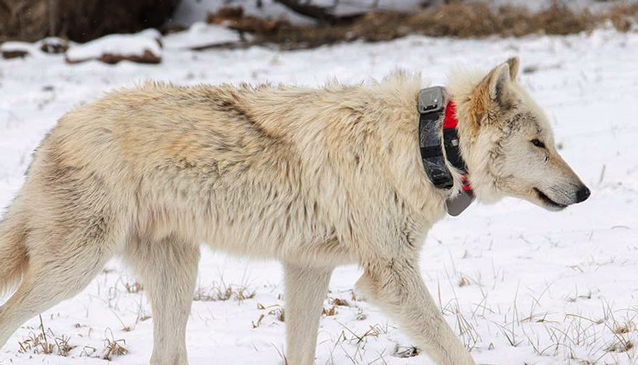 Consider yourself fortunate if you spot a gray wolf (Canis lupus) during your visit to Denali National Park and Preserve. Consider yourself even luckier if the wolf is wearing a collar. Several wolves in Denali are collared as part of an exciting new study investigating the behaviors of wolves as they hunt, raise pups, and patrol territories in the wild expanses of interior Alaska.
Predator Movements Matter
Wolves in Denali are a keystone species. This means their presence is crucial in maintaining the collection of other animals and plants around them. Studying wolves is clearly important to understanding how an ecosystem functions, but their far-ranging movements in rugged, often remote habitat make this a daunting task. For decades, scientists have used radio (and more recently, GPS) tracking collars to follow the movements of wolves and other animals that are difficult to observe in the wild. While scientists have learned a great deal about how far-reaching wolf ranges are and where they reside during each season, they still know little about the actual behaviors wolves are engaged in and the cost of those actions. By discovering more infomation about the secret lives of wolves, managers and conservationalist will be able to make better informed decisions in the future.