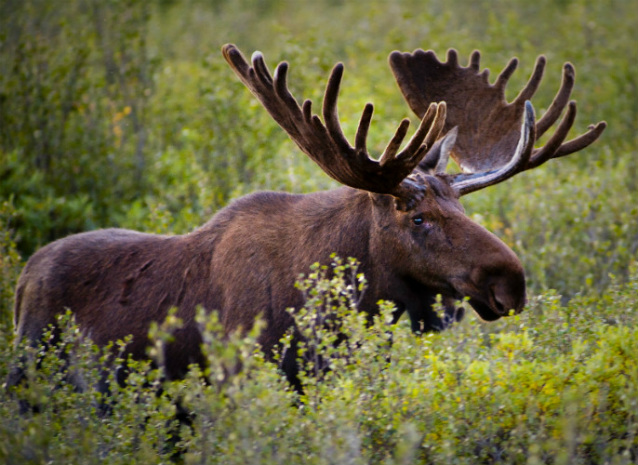 For most of the year, moose lead uneventful lives. Their time is largely spent feeding, resting, and moving from place to place. In Denali National Park and Preserve, they occasionally interact with bears and wolves, predators that they avoid, evade, or defend themselves against if they can. Moose typically avoid other moose during winter, spring and summer—they are not social animals that live in groups like caribou or Dall's sheep.
But during autumn, moose become social and their lives change dramatically as the season for mating— also known as rutting—unfolds. Behaviors emerge that have been dormant for the past year as moose engage in rituals related solely to reproduction. Their uneventful lives quickly become hectic as bulls compete for breeding rights and cows seek out mating overtures from bulls.
The rut begins in late August after cow moose have spent the summer feeding (up to 13 hours a day), gaining weight, raising calves, and growing a new coat. Males (bulls) ingest enough nutrients to grow a new set of antlers and by late August have gained up to 250 pounds of fat and muscle. The rut lasts until early October.