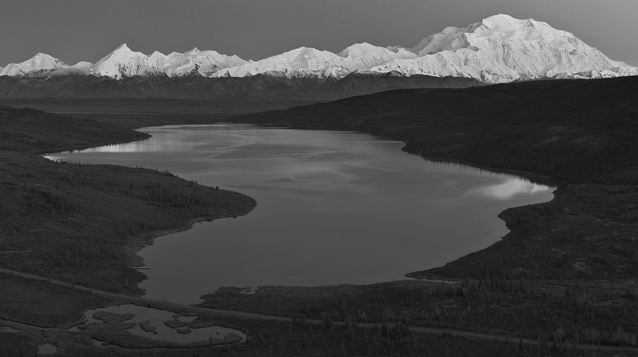 Limnology is the scientific study of inland waters, most commonly lakes. To understand ecosystem processes at landscape scales, limnologists have become increasingly focused on the distribution and function of lakes across large regions.
More than 4,000 lakes are scattered across the landscape of Denali National Park and Preserve, serving important functions to wildlife and subsistence ways of life (e.g., fishing). These lakes are variable in origin and range in size from small ponds to very large lakes. The majority of lakes in the park are very small and cover only a small portion of the landscape, yet the few large lakes increase the total lake area greatly.
Two coordinated scientific studies are gathering more information about Denali's many small lakes and ponds, as well as a few of the largest lakes. For the large lake study, researchers from the U.S. Geological Survey, Alaska Science Center, along with Denali staff, selected Wonder Lake, Lake Chilchukabena, and Lake Minchumina (its watershed is partially within the park, although the lake is outside the park). The goal of this research is to develop a baseline of water quality for these three lakes, and to identify how the physical properties of these lakes are linked to watershed processes and climate.