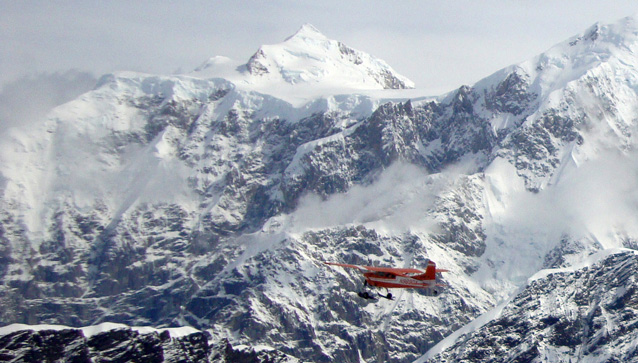 During a day in June, a pilot skims the sky approaching Kahiltna Pass, allowing sightseers stunning views of glaciers, ice ridges, and Denali (The Mountain). The pilot circles near the pass, and the plane engines churn with the climb to a safe crossing altitude. Below the plane, climbers at 11,000-foot Camp—acclimatizing before their push to the summit—are expecting a wilderness mountaineering experience in Denali National Park and Preserve. The experience is mostly characterized by silence, broken by the clip of carabiners and the trudge of boots.
This conflict is a park-management challenge.
The Denali National Park and Preserve Aircraft Overflights Advisory Council (Council) was established in 2007 to address such a situation. The group is charged with advising the National Park Service (NPS) on ways to (1) mitigate (reduce) sound impacts from aircraft flights over the park, (2) develop voluntary measures for assuring the safety of passengers, pilots, and mountaineers, and (3) achieve desired resource conditions at Denali as outlined in the Backcountry Management Plan (2006).