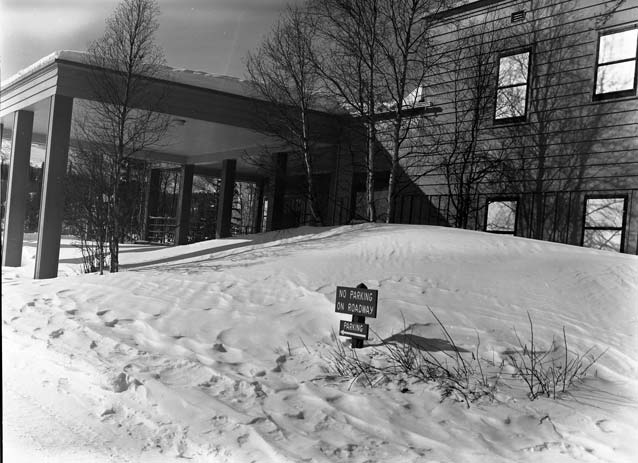 Cold Weather Testing in World War II Denali National Park


Though not yet a state, the Alaska Territory served as both America's home front and front line during World War II. While the Aleutian Islands became a battleground, war-weary soldiers took refuge in the breathtaking landscape beneath America's tallest mountain. At Denali National Park, then known as Mt. McKinley National Park, the mountainous terrain also provided the ideal place to test soldiers and equipment against the elements..

In January 1941, a former Yosemite National Park Ranger named Jack Marks took a team of dogs into Denali National Park. Marks was now a commissioned United States Army Air Corps Lieutenant stationed at nearby Ladd Field, a U.S. Army Air Corps Cold Weather Testing station. Marks brought his dog team to Denali to test winter clothing for soldiers.

One month after Lt. Marks' testing run, the head of the Alaska Defense Force, Brigadier General Simon Bolivar Buckner, Jr., arrived at park headquarters. Bucker met with Park Superintendent Frank Been to discuss military use of the park noting how the "lack of recreation for soldiers in Alaska contributes to the seriousness of the morale problem." In a scene repeated at National Park Service sites across the nation, the park superintendent and Alaska military officials wrangled for months over ways the federal lands could support the war effort without damaging the park's fragile ecosystems.


1942 - A US Army Testing Expedition

With the attack on Pearl Harbor on December 7, 1941, the United States was at war. By June of 1942, the U.S. Army Alaskan Testing Expedition, now formally organized at Ladd Field, arrived at the park for more testing. Included in the group was Bradford Washburn, a Bostonian who, six years earlier, had become familiar with the high Alaska Range during an extended aerial reconnaissance mission. Washburn was now a civilian consultant assigned to Office of the Quartermaster General as an expert on cold-weather clothing and survival. Washburn would lead several testing expeditions at Denali and go on to have a distinguished career as a cartographer, mountaineer, photographer and philanthropist.

NPS staff drove the 17-member Testing Expedition to Camp Eielson. The group then headed south, ascended Muldrow Glacier, and eventually encamped on the edge of the glacier, at the 5,600-foot level near McGonagall Pass. From there they conducted lengthy testing of cold-weather food, tents, and clothing: anything "from tents and parachutes to food rations, stoves, boots and socks."

As noted in a Life Magazine pictorial, "the purpose of the expedition was not to determine what equipment is best for expert mountain and ski troops, but what is best for ordinary American soldiers forced to fight in cold weather."

Aided and supplied by Denali Park Ranger Grant Pearson and other rangers—sometimes on foot, sometimes via horseback—the expedition remained at its camp for some six weeks, finally returning to the park headquarters on August 5. A highlight of their stay was a July 23 and 24 Mount McKinley climb in which a seven-man group reached the summit. The group included included Washburn and future University of Alaska President Terris Moore. As a result of the expedition, which was completed in early August, the military predictably approved some of the items it tested, it rejected others, and demanded severe modifications to still others. The NPS benefited by accepting the "donation" of equipment by salvaging what the Army left behind at its base camp.