By Erik Johnson, Denali Historian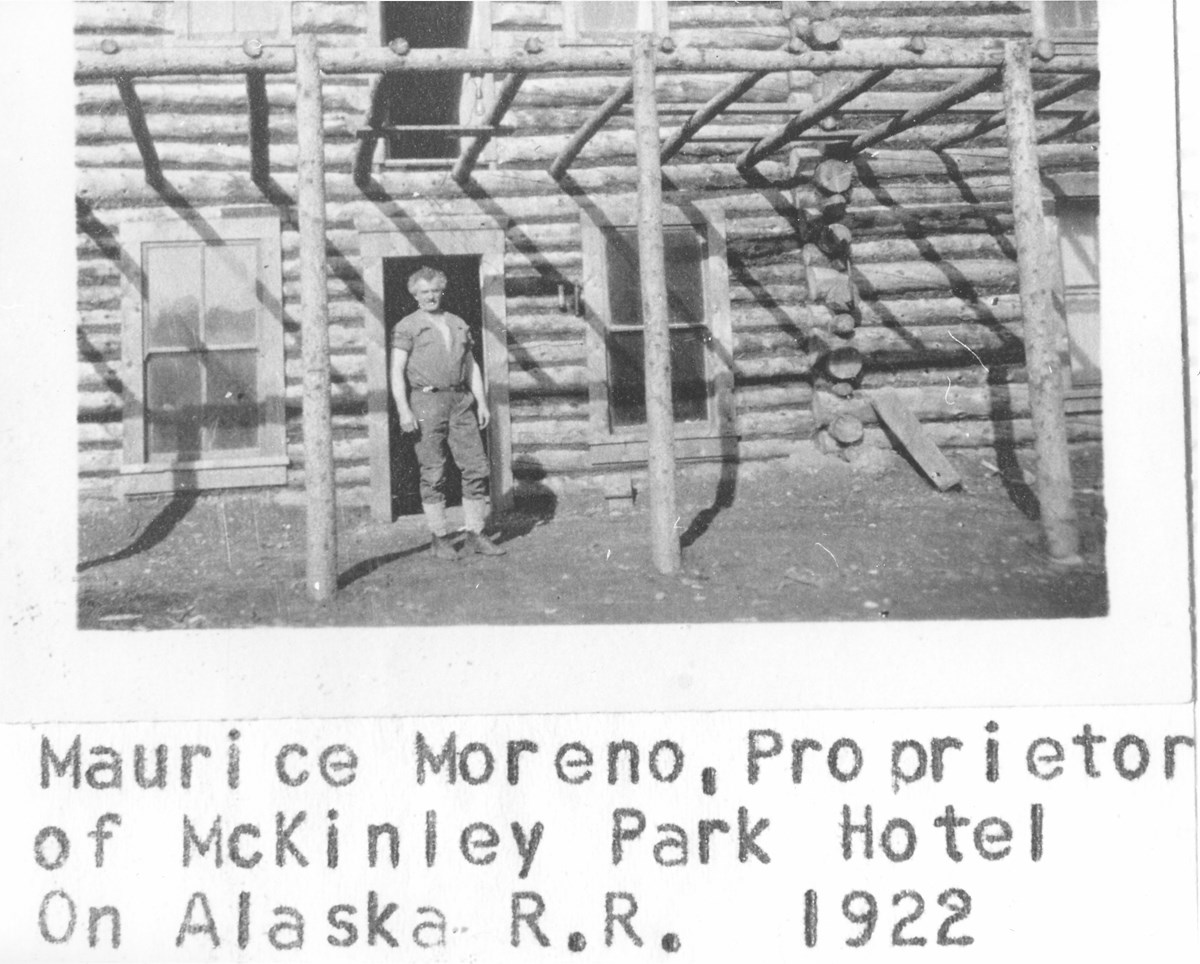 If you thought pipeline disputes were a recent issue affecting land management agencies, you would be mistaken. In 1923, Mount McKinley National Park Superintendent Harry Karstens grappled with a pipeline controversy in just the third year of the park's administration.
[1]
Several years before the Park was established, an Italian prospector named Maurice Morino arrived near the confluence of Riley and Hines Creek. By 1922, Morino had built his second roadhouse in anticipation of Alaska Railroad construction camps and tourists who would be arriving on the new railroad in 1923.
[2]
To get fresh water to the roadhouse, Morino constructed a pipeline from Hotel Creek (located northwest of the railroad depot) through the park's right-of-way.
[3]
In an effort to maintain cordial relations with the locals, the National Park Service issued Morino a special use permit for his pipeline.
[4]
Morino, perhaps wary of the federal government and the language in the permit, refused to sign the document.
Beyond the permit issue, Morino's presence in the McKinley Station area provided challenges for the first superintendent. Karstens' job required him to uphold laws and regulations. In an early report, Karstens described concern with Morino, who was arrested for breaking the dry law: "His roadhouse at McKinley Park Station has been a center for the rough and drunken element in this section, having frequent drunken fights in his place of business."
In early 1924, the original pipeline controversy turned into a non-issue for the park because President Calvin Coolidge—using an executive order—signed the parcel of land in question over to the Alaska Railroad. The railroad and Morino must have worked out an agreement because he continued to use the water pipeline well into the 1930s.
---
[1] Although the park was established in 1917, there was no appropriation for administration until 1921.
[2] Morino staked a parcel just south of the railroad depot in an area where Karstens wanted to locate the first Park headquarters. The Alaska Railroad was constructed from Seward to Fairbanks between 1915 and 1923.
[3] In early correspondence, "Hotel Creek" was commonly referred to as "McKinley Pup." The right-of-way was land next to the railroad that President Warren Harding withdrew for the park by executive order in early 1922.
[4] This might be the first special use permit issued, but it was never officially executed.