Article
The Mystery of Ansel Adams' Denali Photo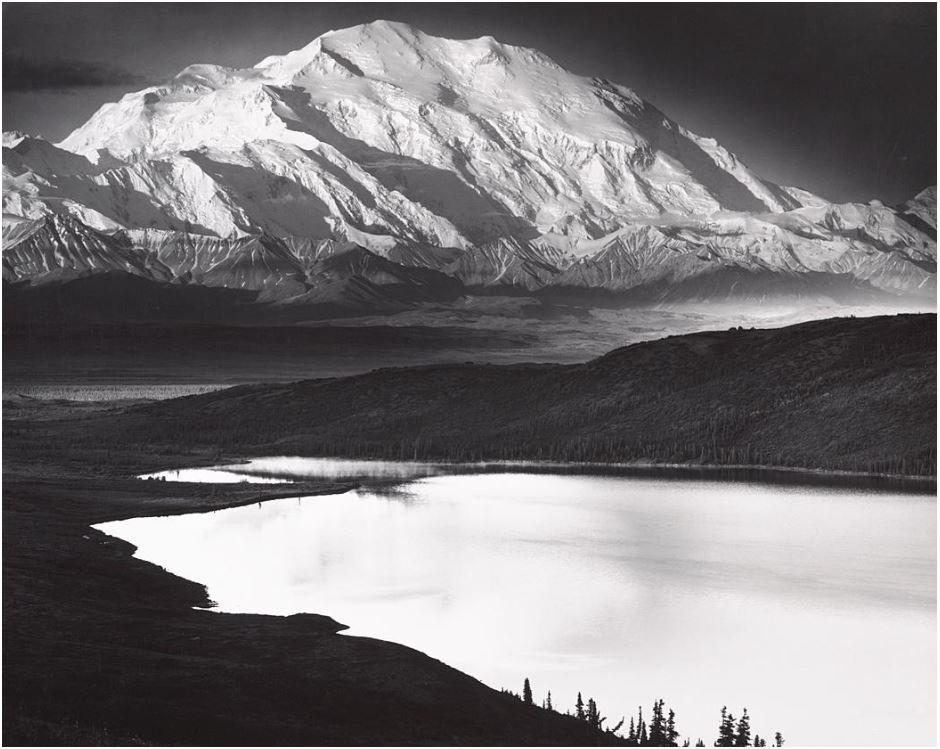 By Erik Johnson, Denali Historian
Renowned photographer Ansel Adams snapped one of the most iconic images of Denali but its exact date was a mystery because it was not detailed in his notes. Various sources used 1947 or 1948—or both years—in the photograph's citation; however, the mystery was recently solved.
Astronomer Donald Olson used a combination of astronomy, parallax, and existing records to calculate the exact date and time of Adams' famous photograph. He recently published the findings in
Further Adventures of the Celestial Sleuth: Using Astronomy to Solve More Mysteries in Art, History and Literature
. Olson calculated the photo's exact date and time as 3:42 am on July 15, 1948.
Although the year of the photo was a mystery to many, those who are well-versed in historic Superintendent Reports (available in Denali's Museum Collection) already knew the month and year Adams visited.
From the July 1948 Report:
"Ansel Adams, nationally known photographer, and son, Michael, were here 10 days . . . part of his assignment to photograph Park Service areas for an illustrated book. Mr. Adams was enthusiastically gratified as he was loaned transportation and ranger cabin accommodations."
Last updated: September 24, 2018