Real Opportunities. Important Work. Contracting Is Where It's At.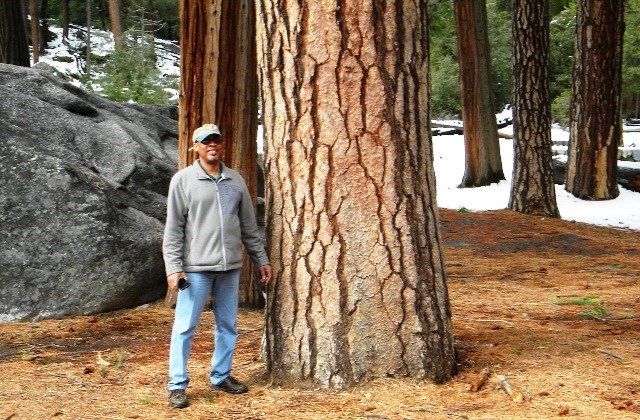 What is your name and job title?
David Thomas, DSC Contracting Specialist/Officer, West Team
What experience and education do you have?
I joined the U.S. Air Force shortly after graduating high school. During 20 years with the Air Force, I performed a broad range of contracting to include supplies, services, construction and more. Since my retirement from the U.S. Air Force, I shifted to working for them as a civilian, then moved to the Defense Health Agency, and ending up at the National Park Service Denver Service Center today.
As far as my education, I have an Associates Degree in Contracting from the U.S. Air Force Community College. I hold a Bachelor's Degree in Business Management from the University of Maryland and I also earned a Government Contracts Management Certificate from the University of Phoenix. Lastly, I am a member of the National Contracts Management Association which keeps me informed and connected in the world of contracting.
What is a typical day like?
There are no typical days in contracting. The job requires a lot of flexibility as typically the day doesn't go as planned. Our division is customer driven and so depending on the level of urgency, our attention is on meeting the needs of those we serve. That may include activities such as soliciting and acquiring contracts, evaluating bids, negotiating terms, drafting contracts, reviewing contracts drafted by the legal team, and more. Our parks have many needs that require contracting support such as building new structures, roads that need paving, wastewater treatment plants to operate, and repairing leaky roofs which all lead back to NPS's mission.
What career advice would you give to someone who wants to follow a similar path?
A bachelor's degree is required to become a contract specialist. While the job doesn't call for any particular major, some government positions require at least 24 semester hours in business, economics, purchasing law and related fields. Good computer skills, written communications, and an eye for detail and an analytical bent are major assets in drafting contracts and managing them. I'd also say that having some knowledge around government business processes is also very helpful in these positions.
What is one of the bigger projects you are working on and what about that project might surprise people?
I had the opportunity to work on a project at Golden Gate National Recreational Area, specifically Alcatraz Island. The project entailed structural repair to one of the cell houses (Building 68) on the island such as exterior concrete repair, interior wall and window repair for visitor and resource protection. Being part of a team that works on preserving historic projects like this can be very meaningful. I enjoy having the opportunity to apply my skills towards being stewards of cultural and natural treasures of national significance and that provide enriching experiences and enjoyment for all visitors.
Last updated: May 22, 2017