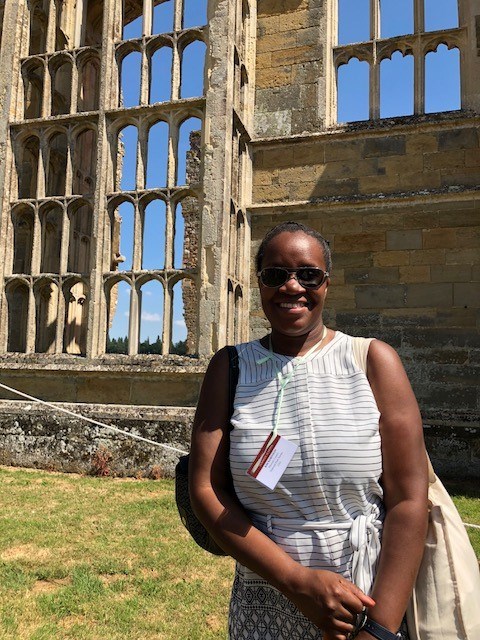 How long have you worked with museum collections? At what parks?
Since 2003, I have had the opportunity to work with a wide range of incredible NPS museum collections. Starting with my first internship with the museum program at Harpers Ferry National Historical Park, I have studied, managed and cared for historic furnishings, textiles, historic firearms, artwork, prints and numerous drawings during my time with the NPS. Following my time at Harpers Ferry, I applied for and completed two stints as a Student Conservation Association (SCA) intern. My first internship as an SCA was at Andrew Johnson National Historic Site in Greenville, Tennessee, followed by a term as a Cultural Resources Diversity Internship Program Intern at Fort Stanwix National Monument in Rome, New York.
After graduating with a Master of Arts in Museum Studies from George Washington University in 2006, I worked as a museum technician at the National Capital Region's (NCR) Museum Resources Center for two years caring for collections across NCR before arriving at my current park, the George Washington Memorial Parkway in 2008. I have had the privilege of working at a variety of sites at the parkway during my tenure here, including Clara Barton National Historic Site and Arlington House, The Robert E. Lee Memorial.
What do you like about being an NPS curator?
One of the best things about being an NPS Curator is the power of the place where our collections our housed. The incredible museum collections at our national parks tell the story of our natural and cultural heritage against the backdrop of important sites in American history and help visitors gain a deeper understanding of the complex stories of our great nation.
While it can be a challenge to serve as a curator with the NPS, as resources become tighter and tighter, there are so many opportunities to learn from experts and cross-train with experts from a variety of disciplines.