Museum Collection Curation at Fort Vancouver National Historic Site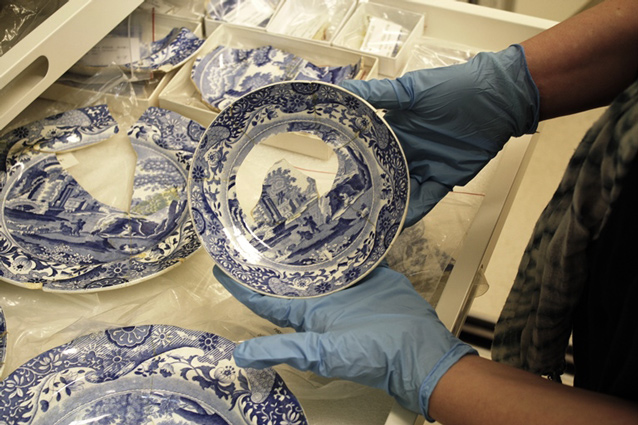 At Fort Vancouver National Historic Site, Curator Theresa Langford and Assistant Curator Meagan Huff care for a collection of nearly two million artifacts. The large majority of these artifacts come from archaeological excavations, which have been taking place at the park since 1947 and continue today. Many other artifacts are historic items donated by members of the public or purchased by the park, related to our park's units: the British fur trading post of Fort Vancouver, the US Army post of Vancouver Barracks, Pearson Field, or Kaiser Shipyards.
What does a curator do at Fort Vancouver?
Theresa:
Much of my job is planning and managing projects: museum cataloging, conservation treatment, resource-based education programs, exhibits, publications. I write a lot of grants, proposals, and agreements to make sure we have the funding and staff we need to care for the collections and share them with the public. I also spend quite a bit of time helping researchers or students who are using our collections.
Meagan: I wear many hats at Fort Vancouver National Historic Site. My primary duty is caring for the park's museum collection. This includes accessioning and cataloging artifacts into the collection, cleaning and re-housing artifacts, maintaining a good environment for the artifacts, and managing incoming and outgoing loans of artifacts. I also work with Theresa to develop exhibits throughout the site, and I manage our social media and outreach program.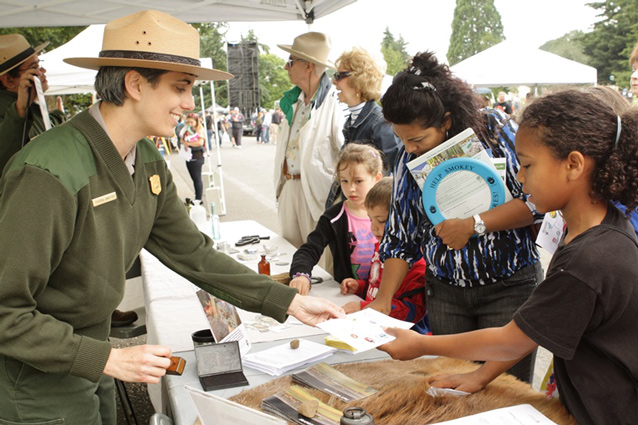 What kind of schooling did you go through in order to become a curator?
Theresa: I have of Bachelor of Arts degree in Anthropology from the University of Washington, a Master of Arts degree in Applied Anthropology from Oregon State University, and a graduate certificate in Collections Care from George Washington University.
Meagan: I have a Bachelor of Arts degree in History with a minor in Art History from the University of Washington. I also have a Master of Arts degree in Museology (Museum Studies) from the University of Washington.
What do you like about your job?
Theresa: I like thinking of new ways to share museum collections with the public, particularly young people. It can be a challenge to guide them into exploring the past through this lens, and connect tangible pieces of the past with their own lives… but it's a rewarding process to watch students "get it" and know that you are helping to create the next generation of stewards.
Meagan: I like that every day is different. In the course of a week, I might be working on an exhibit, cataloging archaeological artifacts, updating the park website, preparing a loan for another museum or park, or posting on our social media sites.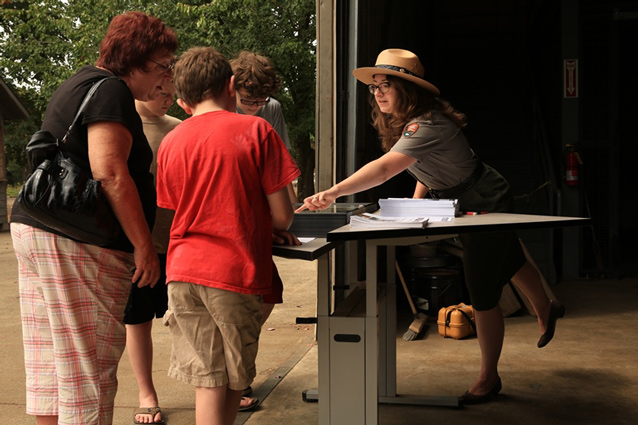 What advice would you give to someone who wants to follow this career path?
Theresa: You need to be flexible. Plans change, priorities change, schedules change. But if you are willing to be creative and open minded, this work is very rewarding and rarely boring. Another important thing is to pursue cross-training. The museum staff here has basic training in archaeology and interpretation, which helps us understand the scientific context of the collections we care for and work more effectively with colleagues who are helping visitors explore this park and its resources. Last, be prepared for the unglamorous parts of the job! We've all had days of cleaning up after pests, moving heavy boxes, or getting the toolbox out to repair something… it keeps it real.
Meagan: My favorite piece of advice to give is to be willing to work in any place in a museum or national park - even if you want to be a curator, don't be afraid to take a job at the front desk first! I started in the museum field by working in coat checks, gift shops, and ticket sales desks, and I learned so much about how museums work and what visitors are thinking and wanting out of their visits. Every position in a museum or national park can teach us about how to better serve the public.
Last updated: June 17, 2020