Creating A History Discovery Event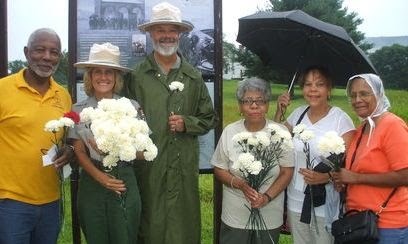 IDENTIFY
What story do you want to tell? History practitioners preserve, study, and share an array of narratives to connect visitors to places, historic sites, and cultural landmarks and to make these places relevant. Consider the primary story you want to share with the public. Who is your audience (primary or secondary school; adults; tour groups)? How can your story reach and excite new communities? How does this story invite others to share their opinions and experiences with you?
DRAFT
Now start thinking of the ways in which you can share this story with others.
History Discovery Events
take many forms, so don't be afraid to get creative! Once you've decided on a format, lay out some planning documents (e.g. budgets, timelines, proposals). Need inspiration? Browse through our
Gallery of past History Discovery Events
.
COORDINATE & COLLABORATE
History Discovery Events
are no small feat. Get others involved to help with—and enrich—the program or event. Potential partners include:


Colleges and universities
Local libraries
Public art organizations (e.g. Groundswell, who partnered with Ellis Island)
Youth groups
Local community groups
Think about how these local organizations contribute to and benefit from the
History Discovery Event
. What are the stakes of these partnerships? Outline the rights, responsibilities, and gains for all parties. Consider how this partnership can last beyond the
History Discovery Event
.
DEVELOP
Time to go to work. Follow through on the planning documents. Execute the timeline. Do research. Collect materials. Write drafts. Dig into the budget. Also think about how you will document and evaluate the success of the event.
IMPLEMENT
It's show time! Let your
History Discovery Event
shine by bringing it to life in your park!
DOCUMENT
How will you remember the
History Discovery Event
once it's through? As it's implemented, be sure to take photos and save important documents, media, and other materials. This creates an institutional memory for your
History Discovery Event
that allows staff and other practitioners to recreate, adapt, and learn from the project.
EVALUATE
Take a moment to reflect on your project. What was successful? How well did audiences engage with the narrative? What could be improved? How did the overall process of creating and implementing a
History Discovery Event
change and/or refine your practice of history? How will you share your thoughts and lessons with others?
Still curious about getting started with
History Discovery Events
? Learn about the
guiding principles here
.
Series: Best Practices for History Lessons and History Discovery Events
Last updated: September 6, 2017