Counterfeit Narratives of the Lewis and Clark Expedition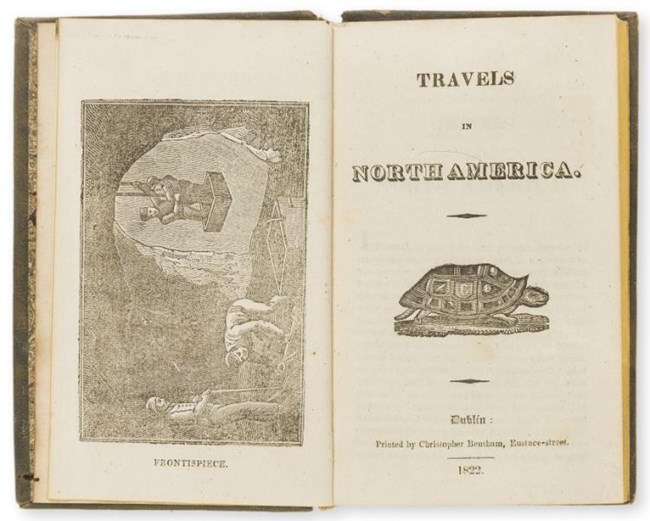 While the American public awaited the publishing of Lewis and Clark's official history of the Expedition, several presses in both the U.S. and Great Britain began printing counterfeit narratives, pulling information from a variety of sources, many not associated with the Expedition.
Counterfeit accounts published in the 1810s and 1820s included an 1822 fabricated tale by an Irishman, George Philips, who claimed to have been a part of the Corps. Historian and author Paul Russell Cutright wrote in his book, "A History of the Lewis and Clark Journals," that Philips claimed to have "left home for an extended tour in America. After visiting the West Indies and Mexico, he arrived in St. Louis, where he attached himself to Lewis and Clark for the traverse of the continent. On the return he left the party at Fort Mandan to travel in Canada."
The book can still be found at numerous university libraries across the country, and online.
Last updated: October 31, 2018