Columbian Block, New Jersey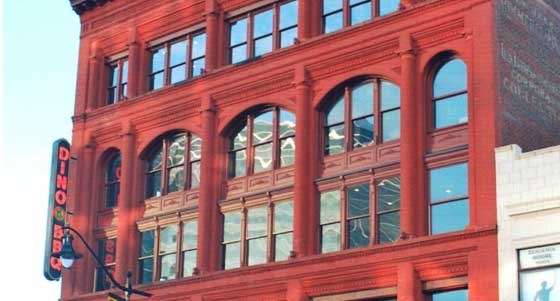 Downtown Newark, New Jersey, has a large stock of intact historic buildings, yet given its close proximity to Manhattan – it is a short train ride away – many developers have been unsuccessful at turning its fortunes around. Recently, however, the number of historic rehabilitations in the city is on the rise, as tenants find its convenient location, ample square footage, and lower rental prices attractive. The Columbian Block is one such success story that recently became eligible for federal historic preservation tax credits. It is a 5-story red brick commercial building that was constructed circa 1890. With its newly-restored Italianate masonry façade, it contributes to the Four Corners Historic District, which was once a vibrant mercantile center in the heart of the city.

In very poor condition prior to rehabilitation, it is now home to a popular barbeque restaurant and 21 market-rate residential units. Eligible expenses for this project were approximately $8.5 million and the final work was certified in May of 2013. A recent conversation with the developer revealed the building has a long waiting list of tenants eager to move into its spacious and appealing apartments. This project is just one in a series of rehabilitations in the immediate area that are bringing back a neighborhood that fell on hard times. It once again proves that tax incentives can save significant historic buildings, revitalize communities, and drive the economy upward.
Last updated: October 12, 2017