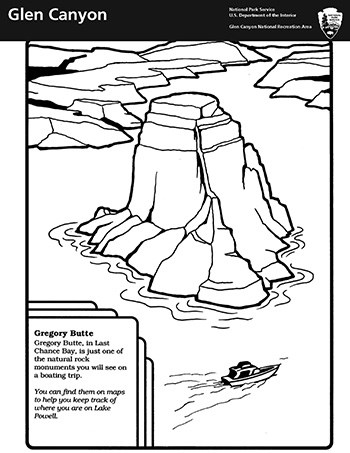 Glen Canyon National Recreation Area and Rainbow Bridge National Monument have so much to offer in beautiful vistas, exciting recreation, varieties of animal and plant species to watch, and way to help make the parks better and more beautiful places to visit.

Whether or not you can enjoy an in-person visit, we want you to show us your version of a colorful Glen Canyon!
Our best friends at Glen Canyon Conservancy helped us put together a Glen Canyon coloring book many many years ago, and we have put a few of these pages together for you.
Download these coloring pages and color your best vacation! Note: this is a pdf of images with non-machine readable text.

Send us a picture of your colored page to our Facebook or Instagram tagged #MyGlenCanyonColors and we might feature it!