Article
Collaborating to Restore Sacred Lands in California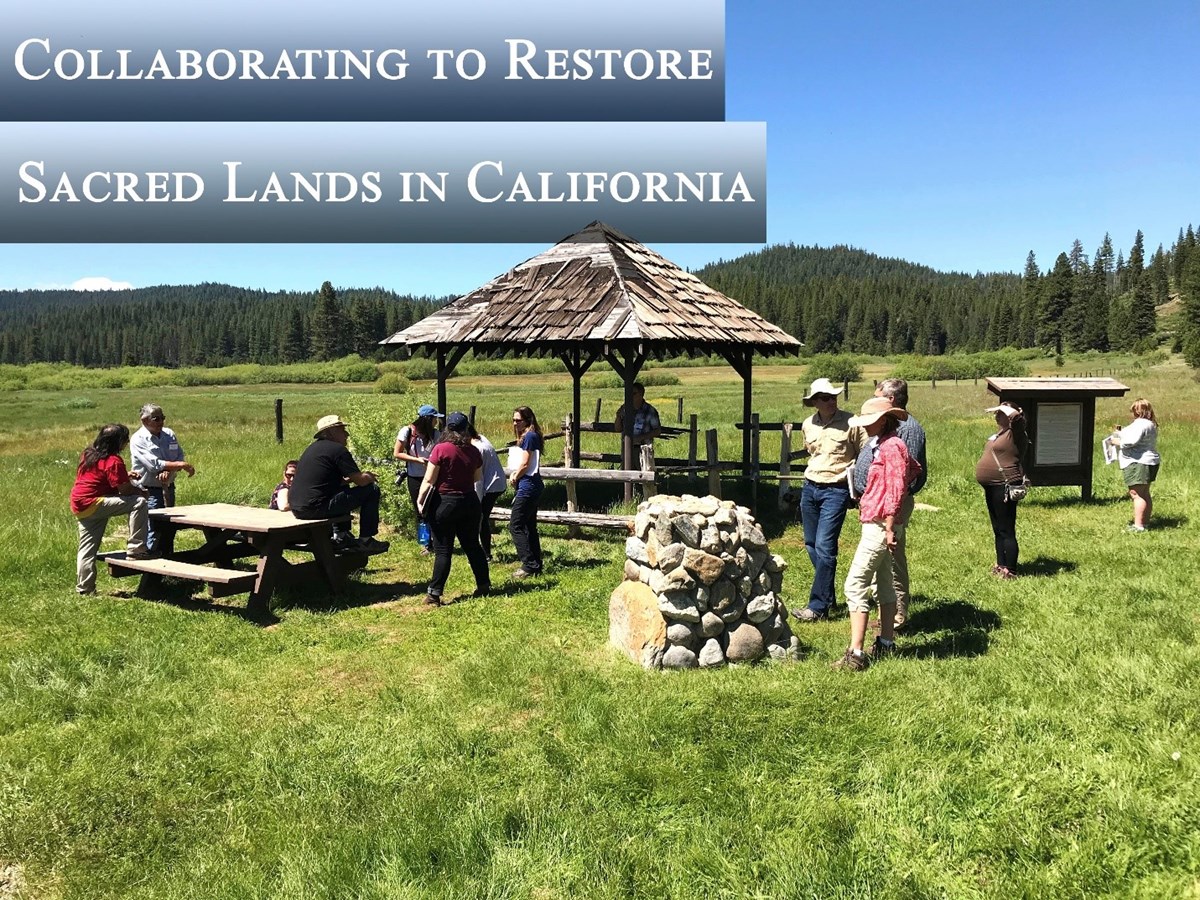 By Laura Watt

High in California's Sierra Nevada, in the shadow of Mount Lassen, lies a valley of grassy meadows, pine forests, winding creeks, naturally carbonated springs and the promise of abundant fish and wildlife. The 2,300-acre valley is sacred to the Mountain Maidu people. It is but a fraction of their former homeland, but after more than a century of displacement, it is theirs again.

"It gives us a chance to bring back our culture, and the way we live," said Beverly Ogle, a Maidu elder, author and activist. "It's given us a land base to bring back our plant life, the botany, the wildlife, and reconnect with the landscape."

Over the years there were logging operations, clear-cutting and other activities that compromised native plants, wildlife and fish. The Maidu believe restoring the land will restore their culture and their people.

But reclaiming Humbug Valley, what the Maidu call Tásmam Kojóm, was only the beginning. Now the Maidu people are mapping the future of the valley, implementing a land management plan that combines traditional Maidu cultural practices and philosophical perspectives with the latest technology. Their goal is to heal and nourish the places they had lost, but with a broader mission: to bring Maidu history and heritage to the public, opening part of the valley for visitor education, stewardship and recreation. The ambitious project is called the Tásmam Kojóm Maidu Cultural Park.

In 2017, the National Park Service – Rivers, Trails, and Conservation Assistance program was enlisted by the tribe to develop a conceptual plan for improvements to recreational facilities and amenities at the 25-acre Yellow Creek Campground site within the newly designated Maidu Cultural Park.

"They really wanted to engage the broader community," said Patrick Johnston, project specialist for the National Park Service. "They had already gone through a pretty extensive land management process. This was about welcoming the general public to the area to better understand their culture and the importance of this land to their culture and their people. But it was also to bring their own people back to this land, figuring out how they can keep their traditions alive and continue to pass them down."

It was a long and oftentimes bitter road to this point. Humbug Valley was owned by Pacific Gas & Electric Company for many years and was slated to be flooded by a dam project for energy purposes. That didn't happen. Instead, a judge ordered the company to give up the land to conservation stewards in a 2003 bankruptcy proceeding. Initially, the California Department of Fish & Wildlife was expected to take over management of the valley, but the Maidu stepped up and began to fight to get their land back. The tribe formed the nonprofit Maidu Summit Consortium & Conservancy to represent its interests, recruited allies and worked hard to prove to a Pacific Gas & Electric Company appointed committee that they would be good stewards of the land.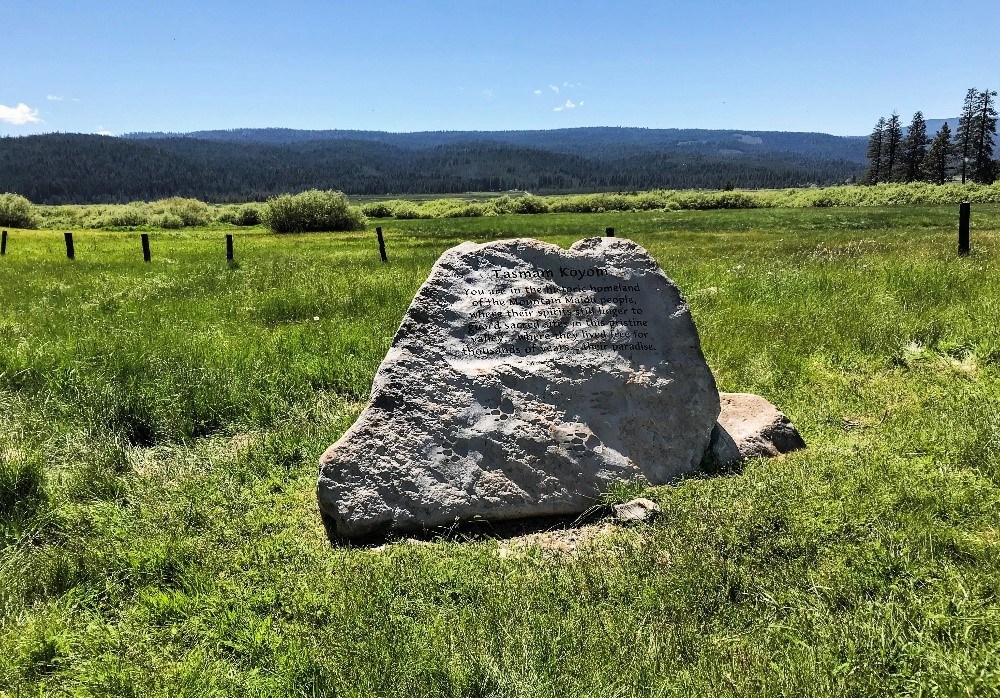 What followed were years of meetings and negotiations, ending in an agreement with the Maidu holding title to the land and also partnering and sharing management responsibilities with the California Department of Fish and Wildlife and the Feather River Land Trust. The three entities have worked closely to finalize a comprehensive land management plan to guide stewardship of the site. For its part, Pacific Gas &Electric Company provided funding for long-term planning.

The Maidu envisioned a tribal cultural park within the alpine valley that would be dedicated to education, healing, protection and traditional ecological knowledge — knowledge passed down over generations. They could share this knowledge as an example of ecosystem management that protects natural and cultural resources. The National Park Service brought technical expertise and planning skills to the project.

"When the tribe came to us, they had a campsite managed by PG&E [Pacific Gas &Electric Company], very standard, minimally kept," Johnston said. "There was nothing that indicated that this was a special place to be or reflected the ownership — that's what they wanted to change. How does this place tell the story of their people and reflect their values?"

In June 2018, the National Park Service helped facilitate a two-day design workshop in nearby Chester, California and also at the site, with the Maidu Summit Consortium & Conservancy as the lead partner. Several people from the Nevada chapter of the American Society of Landscape Architects volunteered their services and design students from University of California, Davis, also participated.

"We got people to volunteer their weekends," Johnston said. "There was this feeling that we're working on something special. We're going to make this place reflect this particular people and culture."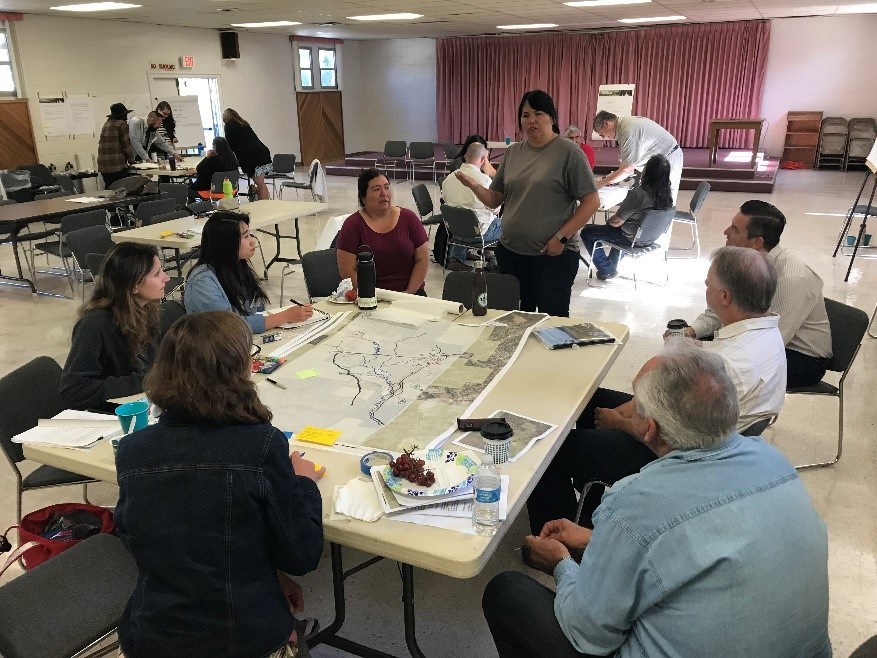 Three teams, each representing a broad mix of landscape architects, resource experts, stakeholders and community members, tackled three specific and detailed project goals: site planning and design concepts for campground improvements; site planning and design concept development to orient visitors and connect people to key locations within the park; and access and circulation planning to connect park sites and destinations that facilitate opportunities for visitor education, stewardship, and recreation.

The first team worked on developing enhanced and expanded amenities and accommodations at Yellow Creek Campground. The wish list was long, addressing everything from better restroom facilities to creating traditional Maidu "roundhouse" cabin sites. The second team developed ideas for the 40-acre visitor zone, envisioned as a central location and launching point to provide a sense of place and educate visitors about the valley. The third team focused on creating public access via non-motorized trails to low-intensity outdoor recreational and educational activities in the valley, including hiking, nature study, camping, fishing and canoeing.

"It was an incredibly rewarding process," Johnston said. "Working with the Maidu community was wonderful. They're an extremely open, welcoming community that really does believe in collaboration and partnership and welcoming all people supporting their larger efforts. They believe in bringing everyone to the table and sharing their story. They really embraced how folks can engage with them and help them reach their goals."

At the end of the workshop, rather than putting together a planning document, the teams gave the Maidu a set of three informational panels — display boards — they could use as marketing tools.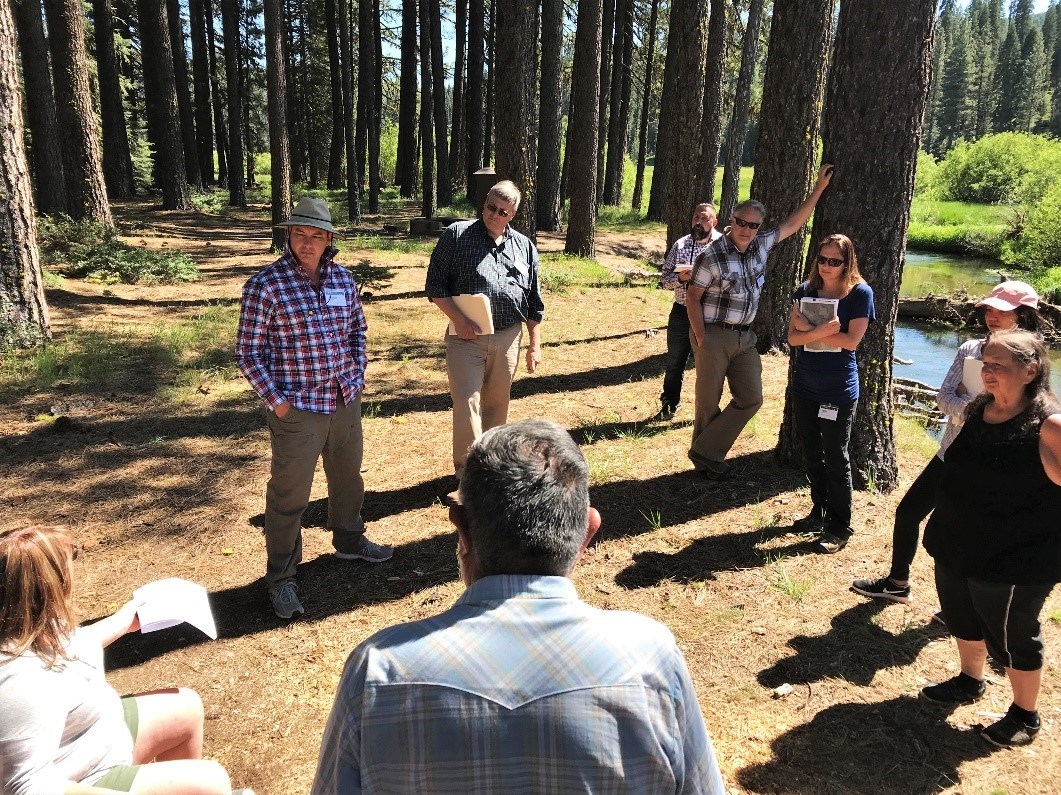 "The National Park Service – Rivers, Trails and Conservation Assistance is an exceptional program," said Ken Holbrook, tribal member and executive director of the Maidu Summit Consortium & Conservancy. "All this technical experience is there and available to us. For us, we had this incredibly well-formed idea about what we wanted, a tribal cultural park. We really found that they were all ears, very respectful. They were all about celebrating this vision and then layering on all these technical ideas that were important for us to understand, such as environmental compliance, permitting, what works. What we came away with was an authentic Maidu vision."

There is some funding available for the next steps, feasibility studies followed by phased implementation of park improvements. The outlook is positive.

For Holbrook, one of the last remaining speakers of the Maidu language and the youngest son of
Ogle, the last few years have been a homecoming, both literally and figuratively. He spent childhood summers in these woods, learning traditional ways from his native mother. Later he went out in the world but returned home after a fire devastated part of the Humbug Valley. This was before the Maidu got ownership of the land.

"I credit my mom for bringing me back," Holbrook said. "With that fire, something inside me changed. I understood there was a need. We redoubled our resolve. Suddenly, momentum was ours."

The Maidu held a healing ceremony. Out of the fire came collaboration and renewal.

"To those [tribe members] remaining, I feel a strong, strong sense that we are survivors of something terrible," Holbrook said. "As we take a look into the future, for our children the means to their survival is to understand the community and be seen as a resource. We knew that by owning land, by having a heightened morale about our place in the community, we had an opportunity to recover our identity."

For his mother, who is nearing 80 years old, it is a spiritual return, as it is for all the Maidu. Her great-grandfather is buried in Tásmam Kojóm, her father was born there, and she feels her ancestors' presence all around. The valley has always been there, but now it rests again in their hands, ready for the next steps.

"It's going to be a lot of work, but we look forward to bringing back the sound of the drum," Ogle said. "It wakens up the land."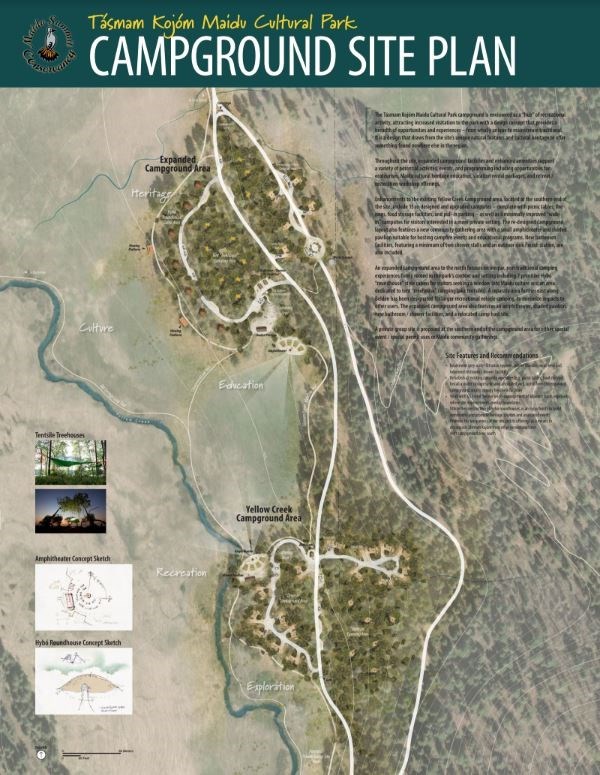 Article
Collaborating to Restore Sacred Lands in California