Is climate change affecting us already?
Can we see the impacts of climate change today?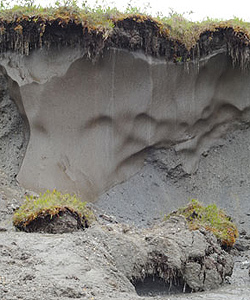 We are seeing impacts in many places around the world. The most dramatic are visible in northernmost latitudes, along the coasts, and in high-elevation habitats. Many fragile ecosystems and cultural resources in these places are in danger of disappearing forever. For example:
The glaciers in Glacier National Park are disappearing. In 1850 there were 150 glaciers in the park, now only 26 are left. Scientists predict that the glaciers will be completely gone by 2020.

Plants like Joshua trees, which  Joshua Tree National Park was named for, and sugar maples in many eastern parks can only survive in a narrow temperature zone. Their ranges have begun to shift across the landscape in response to changes in growing conditions.

Fire seasons in the West are starting earlier and lasting longer into the fall.

Park facilities and homes in Alaska that have stood for years are sinking due to thawing permafrost.

Coastal heave from thawing permafrost endangers archeological sites along parts of the Alaskan coast.
Last updated: February 3, 2015