Is climate change affecting parks already?
Can we see the impacts of climate change today?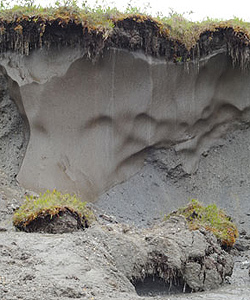 Scientific research in national parks has detected numerous changes that analyses have attributed primarily to human-caused climate change. These include a doubling of the area burned by wildfire across the western U.S., including Yosemite National Park, melting of glaciers in Glacier Bay National Park, a doubling of tree mortality across the western U.S., including Sequoia National Park, a loss of bird species from Death Valley National Park, a shift of trees onto tundra in Noatak National Preserve, sea level rise of 42 cm (17 in.) near the Statue of Liberty National Monument, and numerous other impacts.
Last updated: October 19, 2020