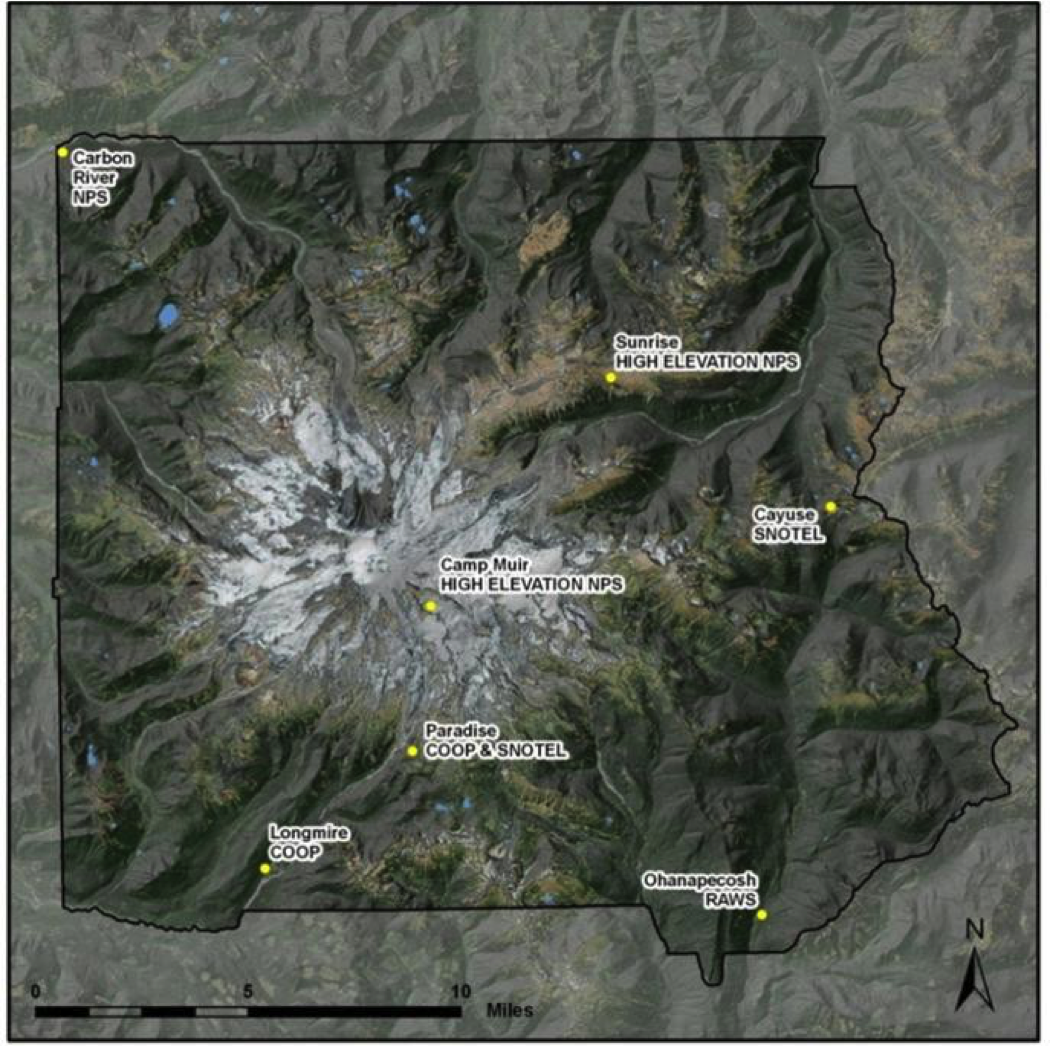 Introduction
Climate can be described as the prevailing weather conditions of a region averaged over a series of years. A region's climate acts as a "system driver," an overarching set of ecological and physical phenomena including wind, precipitation, temperature, and other variables associated with the global movements of vast air masses.
Climate is a primary factor regulating all biological processes and it ultimately controls the distribution of plant and animal species. For example, climate controls the elevation of treeline, the location of rainforests and all of their associated species. Climate affects the behavior and reproduction of individual organisms. These effects can be subtle, pushing a bird's breeding season forward or back by days or weeks. Or they can be dramatic, for example through a stream's temperature above a certain threshold eliminating certain species of fish. In addition, extreme weather, an aspect of a region's climate, can lead to forest fires, avalanches, and floods.
Mount Rainier National Park (MORA) monitors climate to understand variations in other park resources being monitored. Comparing current and historic data helps us to understand long-term trends and provides the means for modeling impacts to park facilities and resources in the future. The climate monitoring program compiles data from 7 weather stations located inside the park (Figure 1). Compiled weather data for individual water years is published in reports annually.