Climate Corner, May 2018: California Climate Change Report Recently Released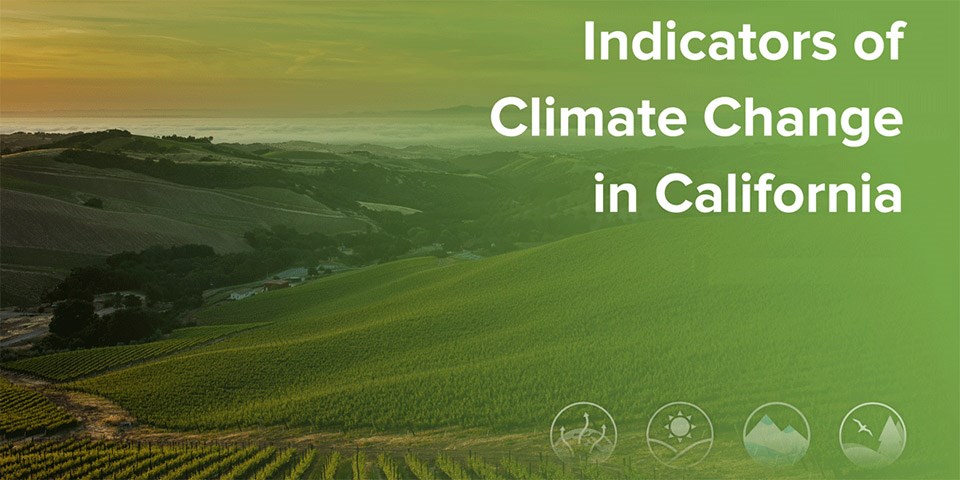 The third edition of Indicators of Climate Change in California describes 36 scientifically based indicators that show how climate change is continuing to affect natural resources and systems across the state. Indicators include air and ocean temperatures, wildfires, drought, snowpack, glaciers, tree mortality, and shifting plant and animal species ranges. While most of these indicators show significant climate change impacts, one positive finding is that despite increasing population numbers California appears to be on track to meet greenhouse gas reduction goals. The report also looks at other indicators that may be linked to climate change such as changes in fog patterns, algal blooms, and invasive agricultural pests.
CalEPA's Office of Environmental Health Hazard Assessment (OEHHA) drew upon monitoring data and wide range of research for this report—one of two major climate change impact research projects in California. The other, California's Climate Change Assessments, builds on this report to project future impacts. The results of these efforts will be featured and discussed at this summer's Fourth Climate Change Assessment and the California Adaptation Forum.
The full report and a shorter summary are available on the OEHHA website.
Last updated: May 31, 2018