A Snapshot Into IT At The Park Service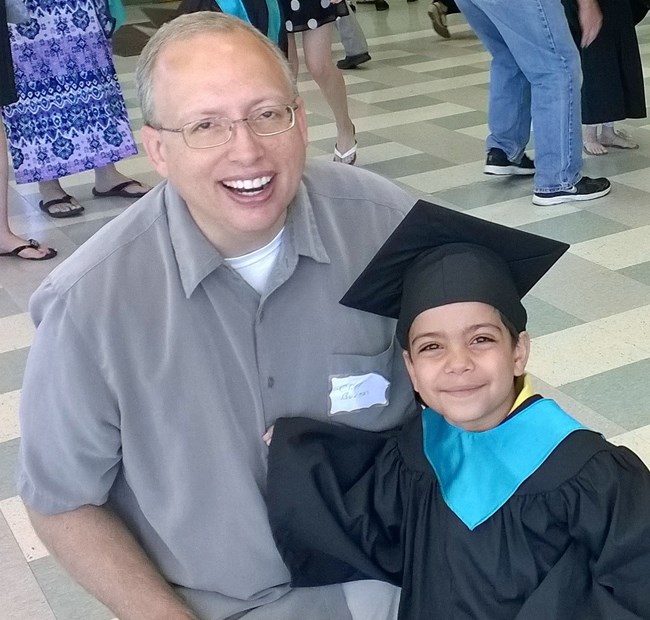 What is your name and job title?
Cliff Burton, DSC Branch Chief for Information Management
What education and experience do you have?
I have a Bachelor of Science in Business Administration (BSBA) and Management Information Systems (MIS). I graduated in 1990, but you are never done learning. I use social media as a means to discover new information and will learn new things via videos and blogs.
I've had 27 years of Information Technology experience working with teams in project driven environments. During that time, I've been a SharePoint team lead, administrator, solution architect, and business analyst for SharePoint solutions since 2004. I've also been focused on implementing commercial software packages since 1993. More details about my background are available on my
LinkedIn profile
.
What is a typical day like?
Every morning I have a plan and everyday looks nothing like that plan. The Information Management team is here to help DSC benefit from technology. Most of our time is spent supporting the systems we have in place. People and systems need different kinds of support each day, so it is good to be flexible. What we really enjoy is using technology to create new solutions that either make life easier, get things done faster, or provide better information. Occasionally, we provide a solution that accomplishes all three of those goals; and then we just call it a day!
What career advice would you give to someone who wants to follow a similar path?
If you find technology interesting, embrace change, love learning, and draw energy from solving problems for people then you have a good foundation to work with. Plan to spend a lot of time and money on a degree with words like computer, systems, science, or information in the title. After a degree, the goal would be to find an area of information technology where you can both have fun and provide value. There are a lot of technology areas to choose from and the list is growing every day. I wish I were starting my career now with all the fascinating possibilities including new areas like data science, cloud based services, and the Internet of Things. Far out topics like augmented reality and machine learning are not that far out at all.
What is one of the bigger projects you are working on and what about that project might surprise people?
After many years of talking about the benefits and capabilities of a new version of SharePoint, people might be surprised that we are not working on a big project to implement the latest version yet.
Anything else you would like to add?
You don't have to dedicate a career to computer science to use information technology to solve a problem. The people closest to the problem often create the best solutions. In addition to keeping things working, future IT departments will focus more on providing tools and coaching that allow customers to solve their own problems. Information technology is for everyone that has the desire to learn it and can have fun with it.
Last updated: May 22, 2017