Clendenin School, West Virginia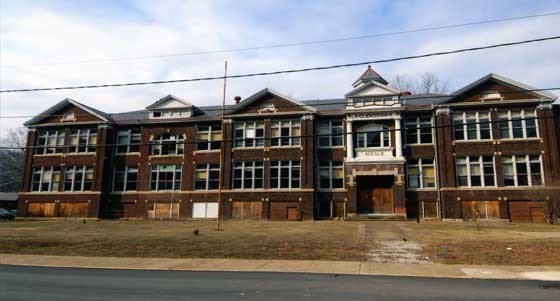 After sitting vacant for a number of years, an innovative development initiative was undertaken to transform a historic school building into a mixed-use facility with a health care clinic on the second floor and eighteen apartments for seniors on the first and third levels. In order to make the project work in a small town in West Virginia (with a population below 1300 in the last census), the developers combined a number of federal and state incentives to finance the $5.1 million rehabilitation.

Sources included USDA Rural Development, U.S. Department of Health and Human Services, the West Virginia Neighborhood Stabilization Program, and both state and federal Historic Tax Credits. As a result, the 1912 Neo-Classical school building can serve the residents of Kanawha County in a new capacity. One of the more challenging aspects of the project was finding an appropriate location and design for an accessibility ramp. Though not always possible, the front door was determined to be the best location. On the interior of the building, the historic corridors were retained – complete with lockers in some places – while the classrooms were adapted for apartments, exam rooms, and offices.
Last updated: October 12, 2017