Helping Hands Support Conserving Natural Resources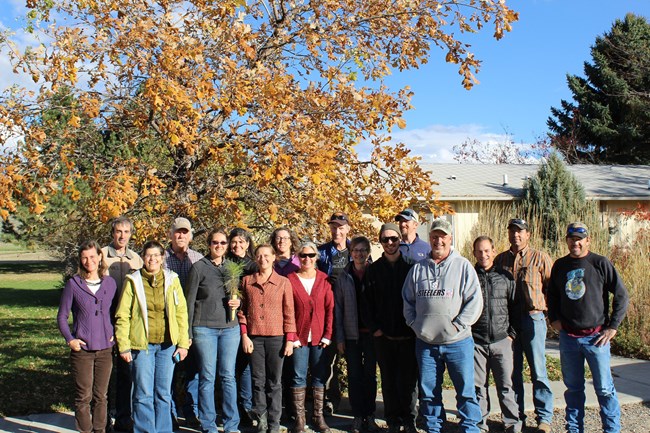 What is your name and job title?
Christine Taliga, Natural Resources Conservation Service Revegetation Technical Advisor to the National Park Service
What experience and education do you have?
I have a Bachelor of Science in Environmental Science from the University of Iowa and I am a Certified Conservation Planner, Wetland Delineator, and Contracting Officer Representative.
Through a national memorandum of understanding between the Natural Resources Conservation Service and NPS, I collaborate with the Denver Service Center's Transportation staff providing revegetation technical assistance and coordinating plant materials development for national parks. I have 26 years of professional experience in the fields of natural resource conservation, restoration and plant materials. I've worked extensively and served as instructor in the areas of:
Vegetative and structural erosion control techniques
Wetland delineation and restoration
Ecological restoration
Environmental compliance
Prescribed burn planning and implementation
Riparian condition assessment
Plant propagation and more.
My professional experience includes a hiatus from federal government during which time I worked as a restoration ecologist and botanist. I also held appointments at the University of Iowa as research botanist resulting in two patents, managing the University's greenhouses and serving as teaching assistant for plant propagation, economic botany, and spring flora.
I grew up in the foothills of the Swiss Alps in Germany where I first developed my passion for plants and moved to rural Iowa at age twelve where I developed a passion for tallgrass prairie restoration. I am fluent in German and in my spare time I enjoy once again living close to a mountain range, spending time outdoors with my family, studying plants, tending to my garden and chickens, baking bread and knitting.
What is a typical day like?
Usually, it would include the following:
Working with a NRCS plant materials center and park staff regarding current and potential seed increase and plant production projects to address the parks anticipated revegetation needs.
Collaborating with a park on a custom seed mix to address a specific site disturbance.
Working with a DSC-transportation division staff member to review revegetation specifications for a project.
Reviewing or contributing to a revegetation plan for a future Federal Lands Program project.
Planning and conducting training for seed collection of native plant materials at a park.
What career advice would you give to someone who wants to follow a similar path?
Follow your passion and learn from your projects. It's also a good idea to belong and participate in professional societies to stay current in your field and share your knowledge. Last but not least, stay open to new ideas.
Anything else you'd like to add?
Our current projects vary in scope across the nation, from revegetation of damaged dunes and shorelines at Gateway National Recreation Area in New York, to revegetation of road shoulders and obliterations at Crater Lake National Park in Oregon, or invasive species control and replanting deciduous forest species at Hot Springs National Park in Arkansas.
Regardless of scope, the revegetation activities tend to be equally as complex and important. Every project presents unique plant species, ecological challenges, and contracting opportunities. The partnership with the parks and the opportunity to work with the very dedicated staff from scouting plant populations, to collecting seed and treating invasive species, helps identify the most genetically appropriate native plant materials for the revegetation projects. This collaboration and dedication from the park staff and DSC showcases the agency wide leadership in preservation of the parks unique natural resources.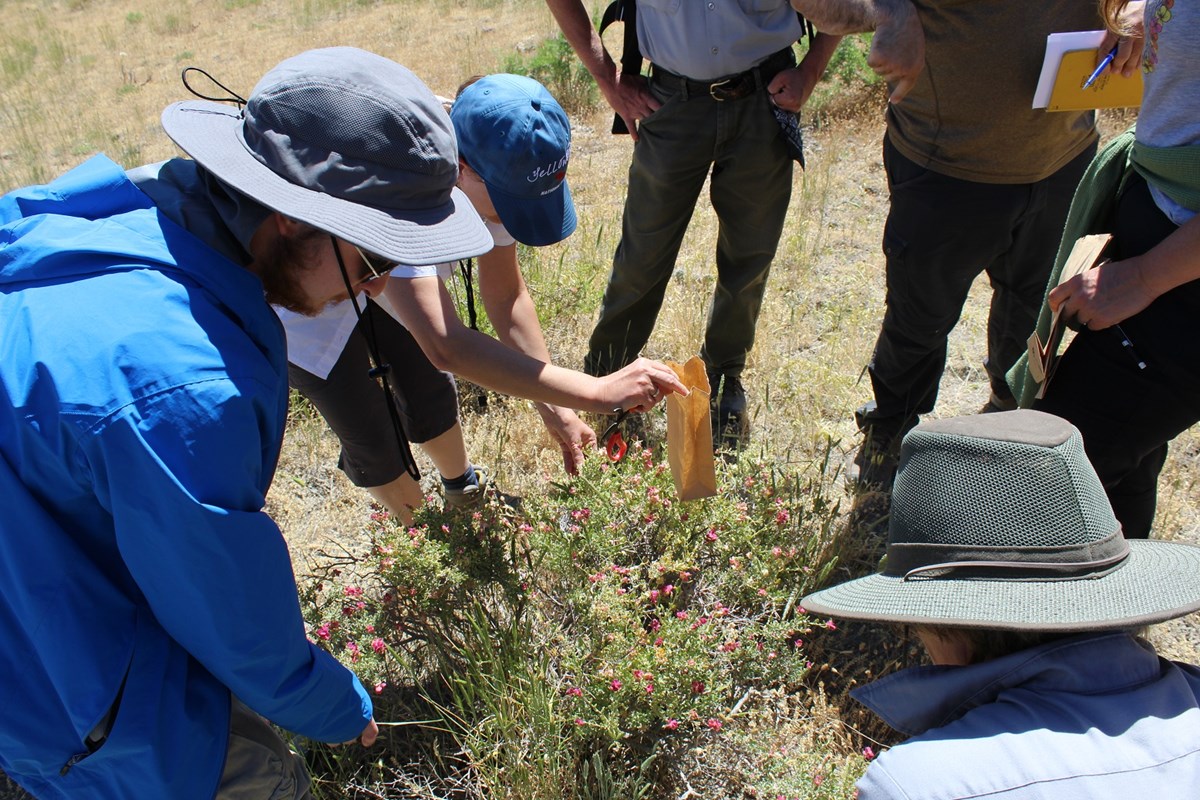 Last updated: August 18, 2017