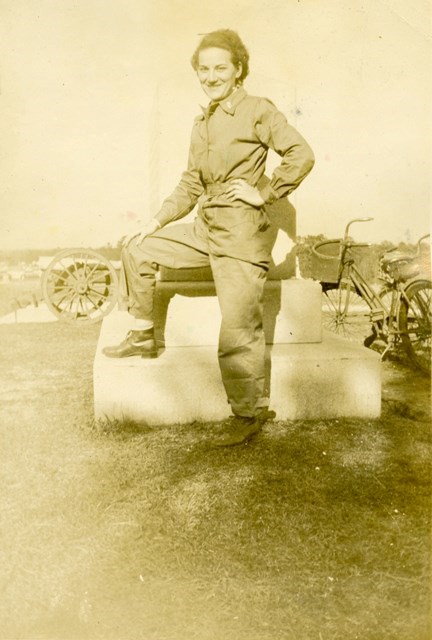 By Brian Autry and Chris Barr
In 1933, President Franklin D. Roosevelt signed an executive order transferring Chickamauga and Chattanooga National Military Park from the War Department to the National Park Service. This new designation would ensure that the site would be managed in a way that would promote preservation and public education, as opposed to military operations. In less than a decade, the nation would be forced to confront a new challenge – one that would once again lead American soldiers onto Chickamauga Battlefield.
With the outbreak of World War II, the War Department entered into an agreement with the National Park Service and Chickamauga and Chattanooga National Military Park to lease park property for the purpose of holding prisoners of war. Barracks and support structures quickly sprung up between Snodgrass Hill and the present day visitor center. Only a few German prisoners were held in the park, before being transferred to another facility located along Forrest Road in Fort Oglethorpe. However, the army quickly converted the short-lived prison facility into a sprawling training complex for the Women's Army Auxiliary Corps (WAAC) that had been established in May 1942. The next year the WAAC was renamed the Women's Army Corps (WAC), and the training facility at Fort Oglethorpe became the Third WAC Training Center, one of the largest training sites for women soldiers during World War II.