The Women's Army Corps at Chickamauga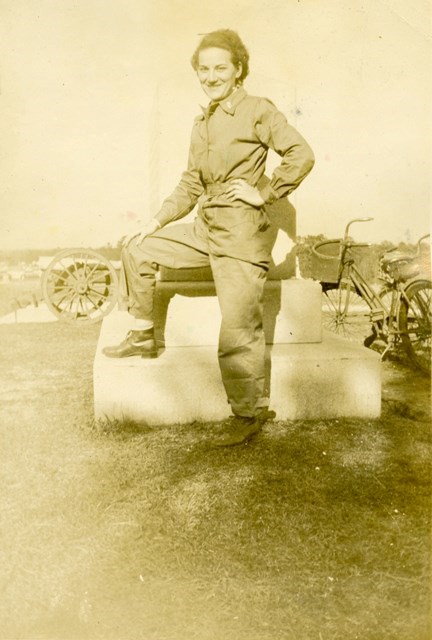 By Brian Autry and Chris Barr
In 1933, President Franklin D. Roosevelt signed an executive order transferring Chickamauga and Chattanooga National Military Park from the War Department to the National Park Service. This new designation would ensure that the site would be managed in a way that would promote preservation and public education, as opposed to military operations. In less than a decade, the nation would be forced to confront a new challenge – one that would once again lead American soldiers onto Chickamauga Battlefield.
With the outbreak of World War II, the War Department entered into an agreement with the National Park Service and Chickamauga and Chattanooga National Military Park to lease park property for the purpose of holding prisoners of war. Barracks and support structures quickly sprung up between Snodgrass Hill and the present day visitor center. Only a few German prisoners were held in the park, before being transferred to another facility located along Forrest Road in Fort Oglethorpe. However, the army quickly converted the short-lived prison facility into a sprawling training complex for the Women's Army Auxiliary Corps (WAAC) that had been established in May 1942. The next year the WAAC was renamed the Women's Army Corps (WAC), and the training facility at Fort Oglethorpe became the Third WAC Training Center, one of the largest training sites for women soldiers during World War II.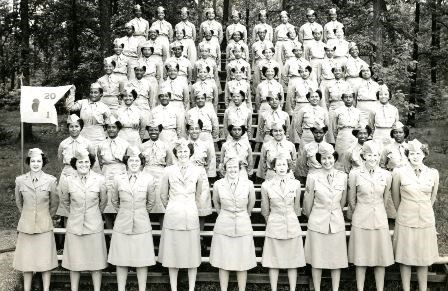 At Chickamauga, WACs underwent basic training before moving on to more advanced training in their individual specialties. The War Department filmed a WAC recruitment video at Fort Oglethorpe, and by the end of the war, around 50,000 women had trained at the post, including some members of the segregated 6888th Postal Battalion – the only all black WAC unit to deploy overseas. Women who served here at Chickamauga at World War II served our country with distinction – among the women who passed through the gates of the Third WAC Training Center were Purple Heart recipients and thousands who served at or near the front lines. Some of Chickamauga's WACs gave the last full measure of devotion and are today buried in American cemeteries in France.
At the close of World War II, the Third WAC Training Center was disbanded, and the property returned to the National Park Service. Fort Oglethorpe closed as a military post and became an incorporated city in the state of Georgia. Today, the legacy of Chickamauga's women solders can be seen – not only in the lives and legacies of those who are still alive into the 21st Century, but in the very ground at Chickamauga Battlefield. Scattered throughout the woods between Snodgrass Hill and the park visitor center are the ruins, foundations, and road traces of a once sprawling army camp where America's young women answered the call of the duty.
Last updated: August 1, 2018