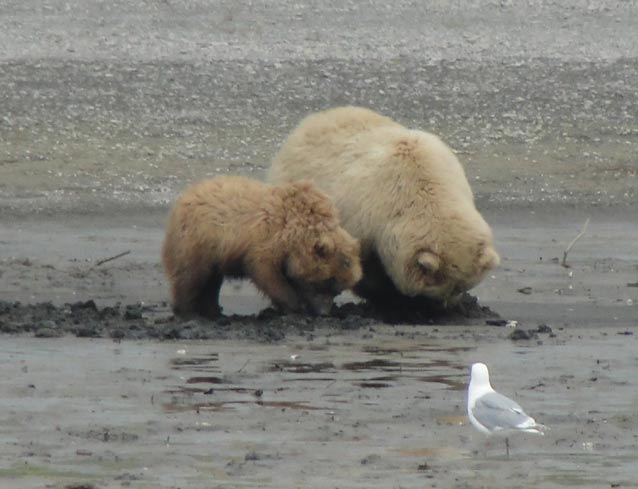 Project Overview
Although remote, the Alaska Peninsula is still vulnerable to natural and human-caused disturbances. These disturbances could affect the amount of food available for brown bears. Large brown bear populations found in the Alaska Peninsula are due in part to abundant coastal food sources: sedges (a grass-like plant found in coastal meadows), clams, mussels, and salmon.

This summer, the National Park Service will begin a collaborative, multi-year study that will examine the relationship between intertidal resources, coastal brown bear behavior, and human influences. Researchers from the National Park Service, the U.S. Geological Survey, Washington State University, and the Alaska SeaLife Center will investigate how vulnerable intertidal food webs are to environmental stressors.

As one of the first steps in this larger project, bears in Katmai National Park and Preserve will be outfitted with temporary GPS collars. Biologists will track their movements between different habitats, and conduct direct observations on these bears to collect data on their foraging behavior. Observations will also be supported by the local knowledge of the staff, operators, and guides on the coast. From this dataset, biologists will be able to analyze bear movement patterns to examine the importance of near-shore food resources in the brown bear diet.