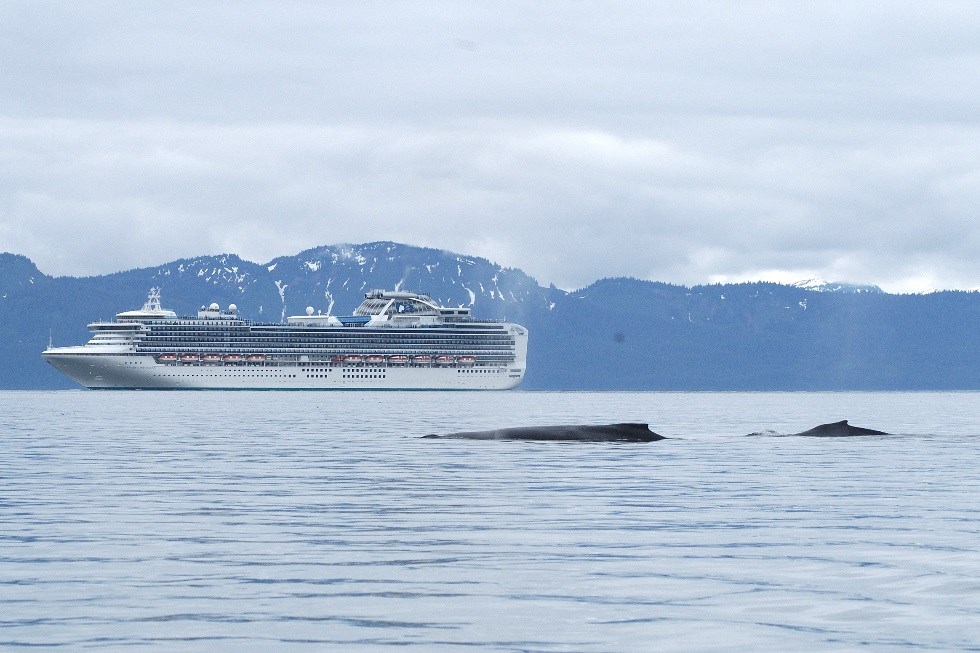 Can you hear me now?

In the ocean's murky depths, sound is critical to life's basic functions. Whales, dolphins, seals, and even some fish, are social animals and use sound to communicate. Sounds are used to locate food—or avoid becoming food, attract mates, navigate, and otherwise make sense of their environment. Unfortunately, human-caused sounds are flooding the ocean. These sounds interfere with natural sounds and disrupt marine mammal behavior.

In and around Glacier Bay National Park and Preserve, marine noise comes primarily from fishing vessels, commercial shipping, and cruise ships (or other tour vessels. Energy development, research, military testing, and ship traffic have all led to a noisier underwater experience for wildlife.

Shipping is one of the most pervasive sources of ocean noise today, effectively producing an ever-present din that leads to acoustic masking. Acoustic masking is what happens when man-made sounds interfere with an animal's ability to detect, recognize, or understand sounds of interest (e.g., mating, navigation, feeding, and others). Shipping vessels' low frequency matches that of several marine animals, including seals, sea lions, and fish, and it increasingly interferes with marine animal daily activities, leading to hearing loss, stress, difficulty feeding, mating disruption, strandings, and even death.

The marine environment is a critical resource for Glacier Bay National Park and Preserve. We study marine acoustics and marine animal behaviors to better understand how they are connected. By understanding the changes taking place, we can make better management decisions that protect marine wildlife.